Hello, everyone!
How are you today?
I would like to introduce our beautiful maiko at first!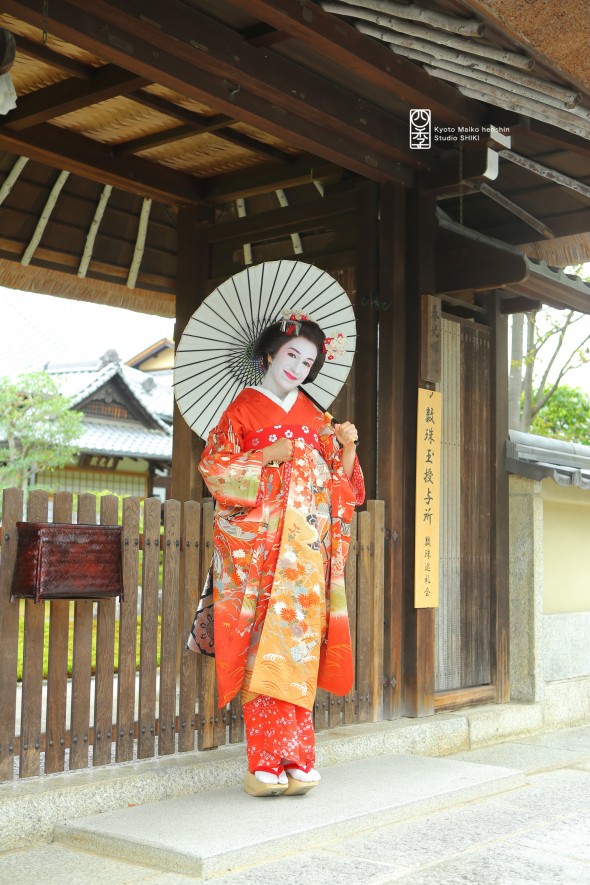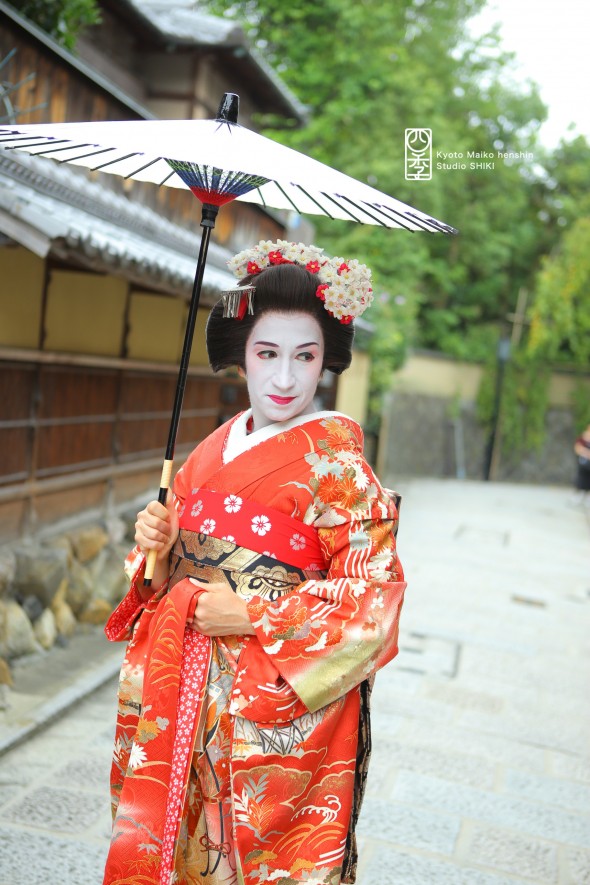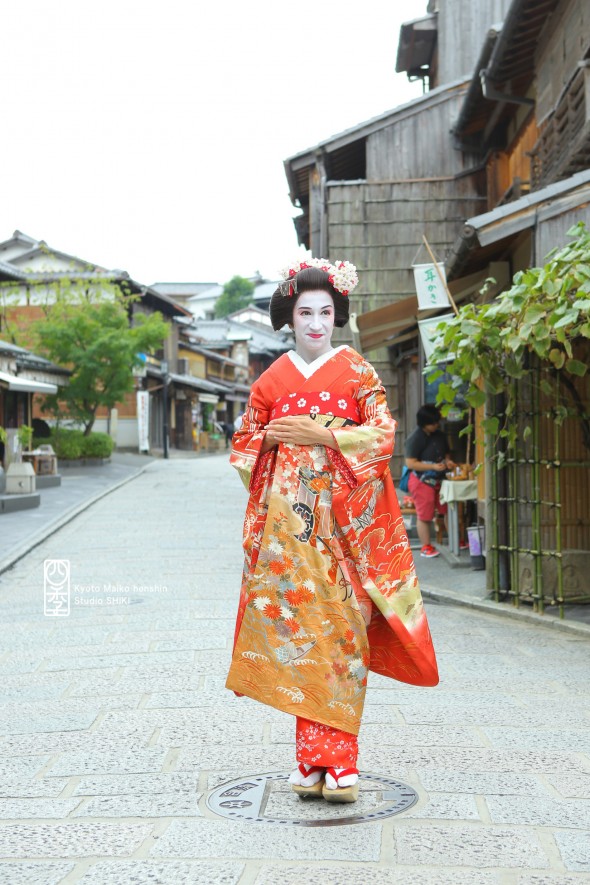 She is very beautiful maiko!
I am very happy to take pictures for her.
It is because she looks so fun during photo shooting.
I want to see her again someday…
Next, I give you the special information for Japanese culture event, we call Jidai Matsuri.
There is a nice text from website bottom here.
The Jidai Matsuri is a parade and historical reenactment of a Heian Period Imperial Procession in Kyoto.
The festival began in 1895 as a way to celebrate Kyoto's glorious past after losing its status as the capital of Japan to Tokyo in 1868. It commemorates the founding of Kyoto as a capital in 794 by Emperor Kammu.
It's a parade of over 2000 people in Heian Era costumes from the Kyoto Imperial Palace to Heian Shrine. The route is 4.6 kilometers and the parade takes as long as 5 hours.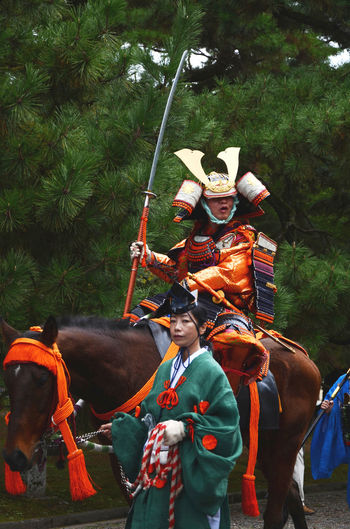 The parade starts with samurai and other military figures and progresses to women from the Imperial Court and mikoshi carrying the kami of Emperor Kammu and Emperor Komei.
The Jidai Matsuri is less lively then the average Japanese festival. Some of the women in the parade are Geisha, Maiko and Shikomi. They are dressed in Junihitoe, an elegant and highly complex type of kimono that rank amongst the most expensive clothing ever created. This attracts plenty of Geisha enthusiasts to the event.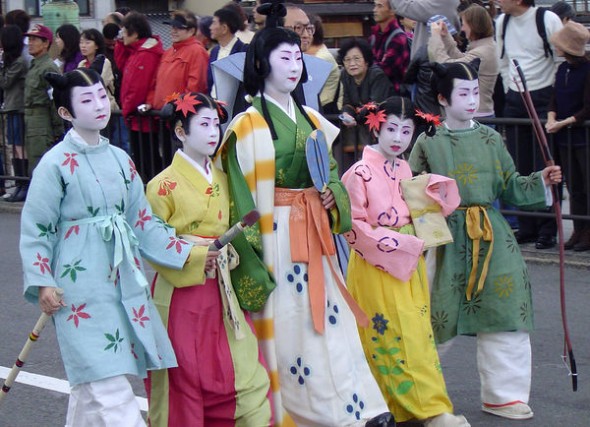 You may enjoy the Jidai Matsuri if you're interested in Japanese History. The costumes, music and symbolism of the event are quite authentic. You might get the feeling that you've traveled in time, if only just for a moment.
Access
The best places to view the parade are the Imperial Palace in the morning or Heian Shrine at around 14:30 in the afternoon. Both locations are with a 10-15 minute walk of Jingu-marutamachi station.
The parade participants hang around taking photos before (Imperial Palace) and after the event (Heian Shrine). This can be as interesting as the parade itself.
If you have a time, enjoy this event, and join our maiko plan at our shop.
Maiko transformation studio SHIKI
Source:
posted by Mr. John Spacey
http://www.japan-talk.com/jt/new/jidai-matsuri-kyoto