Hello, everyone!
How are you today?
I am very fine in these days!
Then, I would like to introduce beautiful pictures of maiko!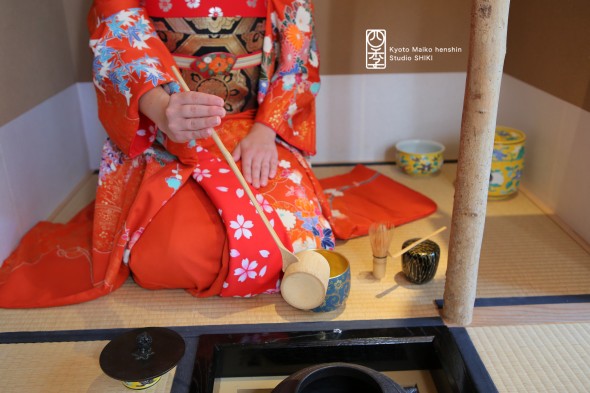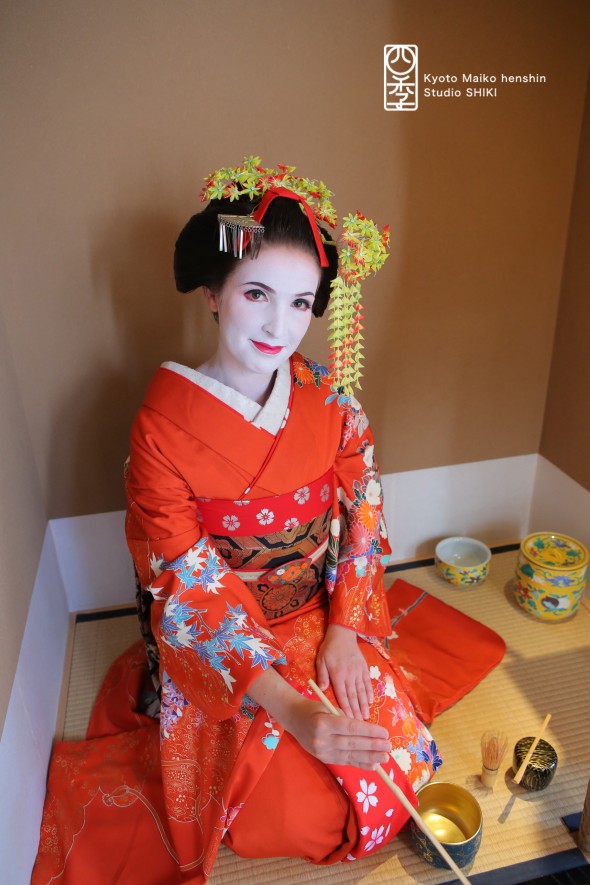 Few days ago, she transformed maiko at our shop.
She is very good at posing!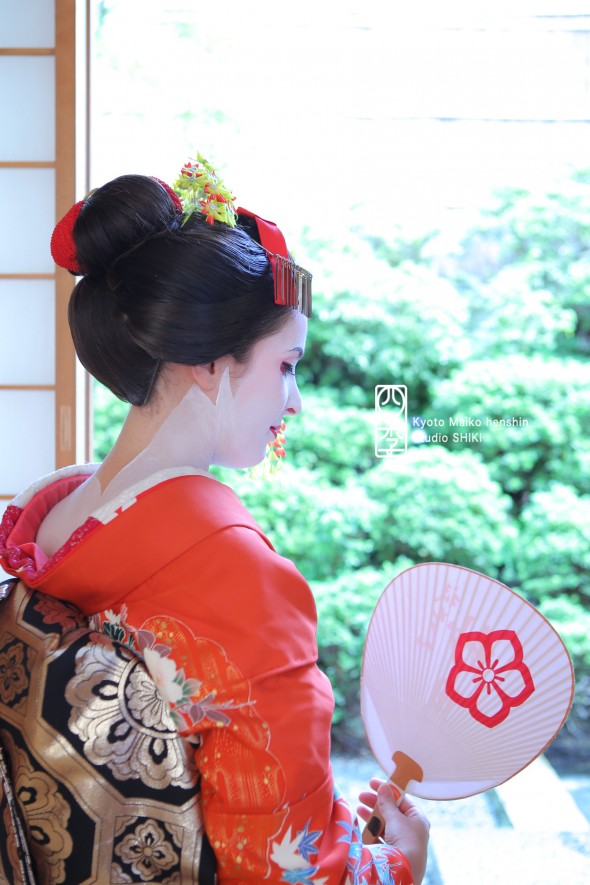 If you want to take pictures in Japanese room, Japanese tea room and garden, please visit to our shop.
Next, I show you one of the famous festival in Kyoto.
Please read these sentences below.
Kurama Fire Festival (Oct. 22)
"If you're looking to get in touch with the spirit of ancient Japan in full celebration mode, then the traditional village atmosphere and lively energy of the Kurama Fire Festival is unbeatable. There's only two things to keep in mind — timing and the crowds. If you take the train after 17:00 or so, expect to wait in line and be packed in like grains of sand. It's best to go early and leave early.
As far as transportation goes, the trains from Demachiyanagi Stn. get super crowded from about 18:00, so you might instead consider taking a taxi (it's worth it!!) from Kokusaikaikan subway station (Karasuma line) to Ichihara (about 2 km from Kurama; you can't miss it: the police block the road off here).
The Kurama Fire Festival is an ancient rite in which the spirits of hell are guided by the light of pine torches through the human realms. The festival is also closely connected with the emperor, who started to send torch bearers from the palace to the village in 794. The festival begins at sunset with the lighting of fire lanterns in front of each house, many of which have family treasures (screens or suits of armour, etc.) on open display in their front room.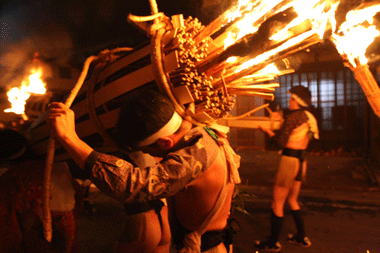 The action begins when very young boys, wearing colorful furisode (long-sleeved kimono) and chanting "sai-rei, sai-ryo" (which means "festival, good festival!!"), carry mini-torches down the town's narrow main street, accompanied and urged on by their parents. Then, the teenage males of the village parade up and down the street with heavier, longer torches. The older boys and men are dressed in traditional loincloths, half shirts and headbands.
Finally, the men of the village appear, straining under the crushing weight of their massive torches (5-6 meters long). As the sky fills with smoke and the temperature drops, the excitement builds. Suddenly around 20:00, a group of cheering men race up the stairs to Yuki Shrine carrying a large mikoshi (portable shrine) to make the annual offering to the gods.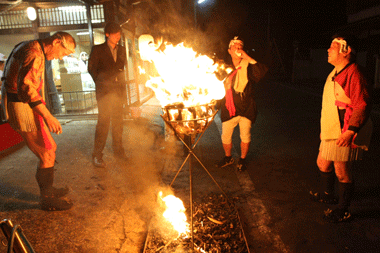 Tourists should remember that the Fire Festival is NOT an opportunity to get loud and drunk. It is an ancient private village ritual that should be respected. To be there is a privilege. Finally, don't forget a good sweater or jacket (Kurama can be up to 5 degrees colder than Kyoto). "
If you want to see these events, please visit to Kyoto!
We are looking forward to see you soon!
source:
http://www.kyotoguide.com/ver2/thismonth/event-oct.html
Photo by Stefano Longo
Maiko transformation studio SHIKI