Good morning, everyone!
Today, I would like to introduce our beautiful maiko!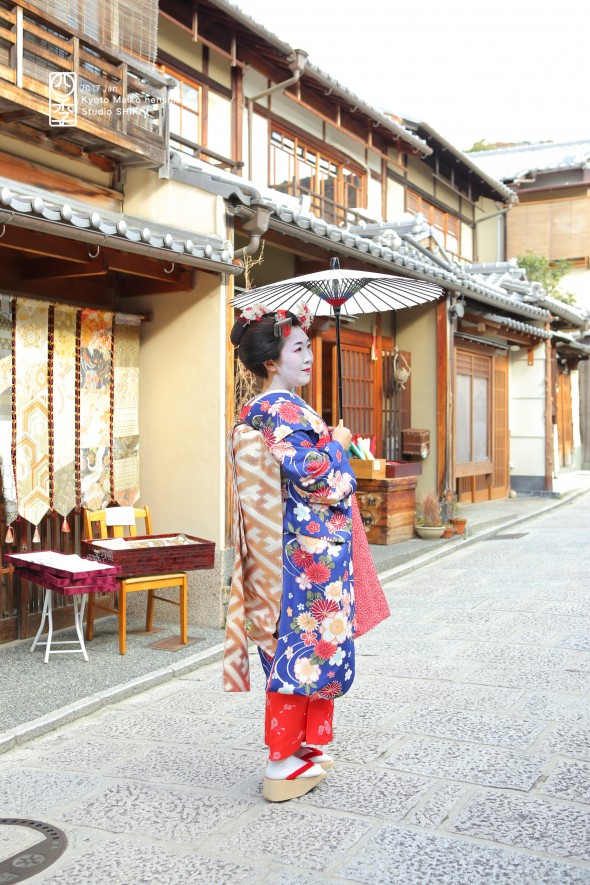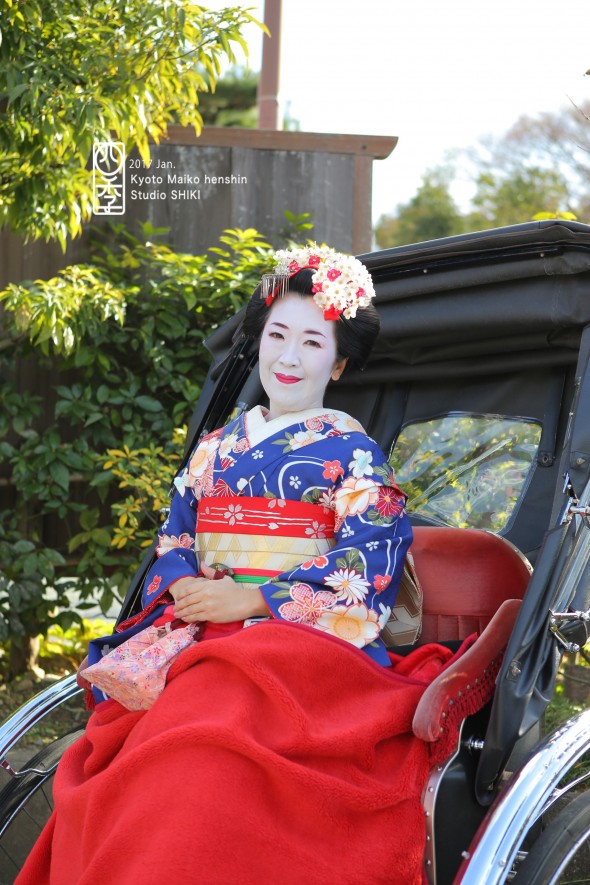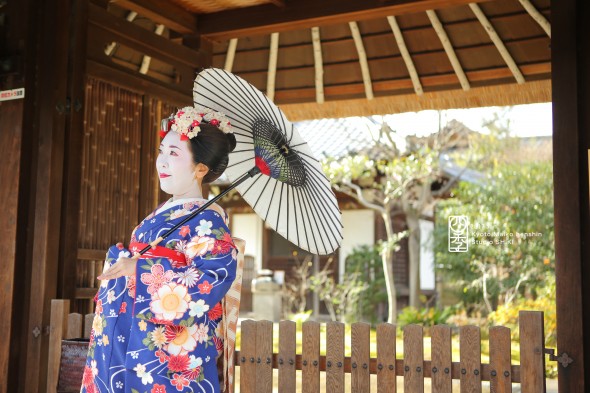 Also there are many events in Kyoto, too!
Please try to go there, and visit to our shop!
Jan. 15-31
Azuki-gayu Festival at Torin-in Temple in Myoshin-ji Temple Complex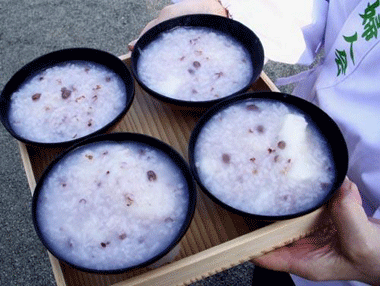 c Takayoshi Horiuchi (Staff for one)
Kyoto people believe that eating red bean rice porridge (azuki-gayu) at the beginning of the year will
prevent illness; Azuki-gayu is one of the vegetarian dishes regularly eaten in Zen temples.
Tickets: 3,800 yen (plum tea, azuki-gayu, shojin vegetarian cuisine included; reservations not required);
11:00-15:00; Access: JR Sagano Line, Hanazono Stn.; Tel: 075-463-1334; www.myoshinji.or.jp
Jan. 16
Musha Shinji at Kamigamo Shrine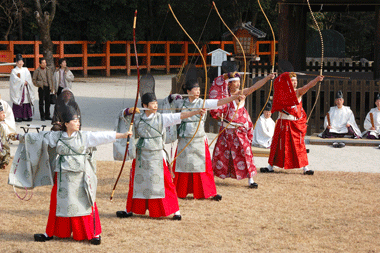 c Takayoshi Horiuchi (Staff for one)
A Japanese archery event will be held from 10:30 to ward off the bad luck of the coming year; There are
demons painted on the backside of each target.
Admission free; Access: Kyoto City Bus #9, get off at Kamigamo Misonobashi; Tel: 075-781-0011;
www.kamigamojinja.jp
Have a nice day,
Maiko transformation studio SHIKI
source:
http://www.kyotoguide.com/ver2/event/event%20archive1-.htm