Hello, everyone!
How are you today?
I am very happy because many tourists visited to our shop everyday!
Then, I would like to introduce our customers.
I think these are the best pictures!
If you want to do it, please visit to our shop.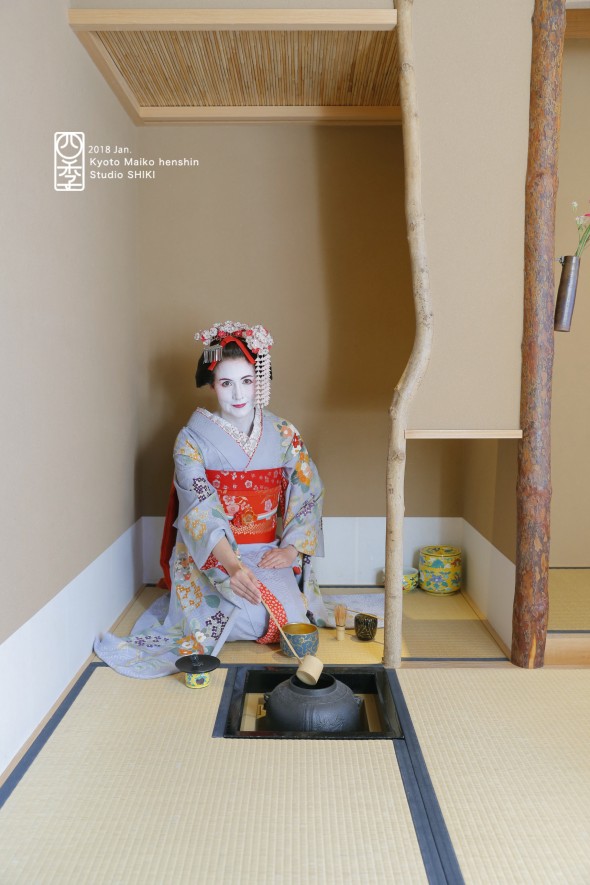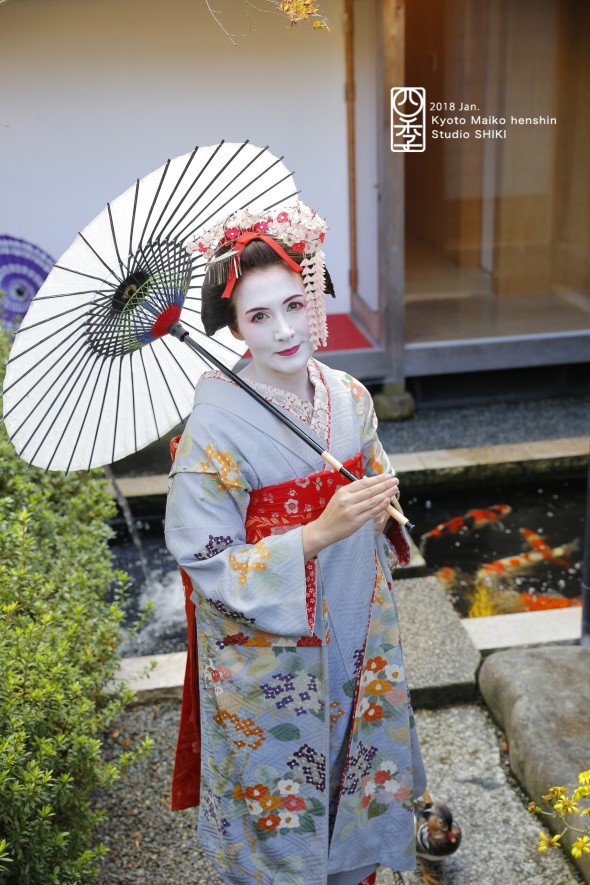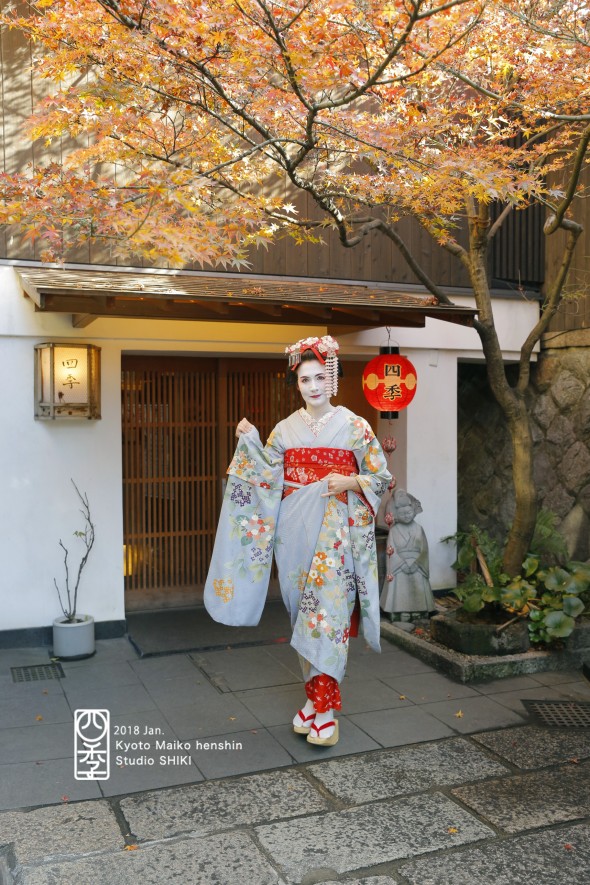 Then, there are many events and festivals in each month.
Note these interesting events, try to go there someday!
The biggest yakuyoke festival at Iwashimizu-hachimangu shrine famous for apotropaic shrine
Iwashimizu-hachimangu shrine is located in Yawata city, south Kyoto. It takes about 50 minutes from Kyoto station. Since this shrine is widely professed as a Yakuyoke shrine, you can pray for expelling evil, good luck and many apotropaic-related withes. Yakuyone means dispelling evil in Japanese. At this well-known shrine, the biggest apotropaic ritual called Yakuyoke Taisai is held January 15 to 19 annually. Among 5 days, the final day, which is January 19, is especially big. This ritual is called shono shinji, and old talisman and charm from previous year are burnt. Japanese rice cake mochi is baked with its purified fire and given to visitors, it is said its mochi dispels evil and gives you good luck. The shrine will be filled by a number of people who wish their luck. The big mysterious flame might help you have lucky year with mochi having especial power.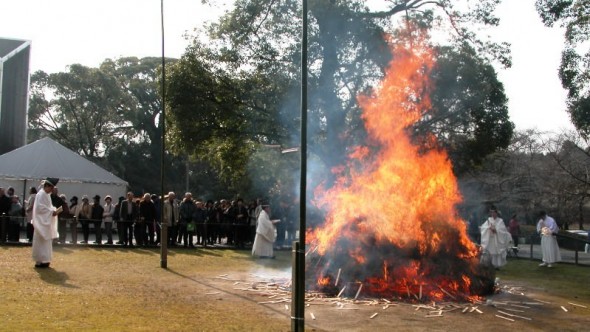 After old talisman and charm are burnt and priests pray, a female attendant dances to the music of flutes and drums. You cannot miss her elegant dance before heavily burning fire, have a camera with you.
If you have prayer of Yakuyoke-wish (prayer costs:¥10,000) during the period between 15th and 19th, you can get this tag. It is called "Yakuyoke-taisai-fuda". It should have a strong power to protect you against bad luck because it is made in renowned yakuyoke shrine. Besides, the tag is available for a limited period of the festival.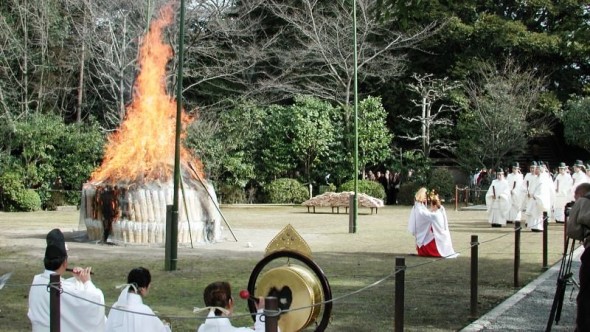 Yakuyoke-kaiun mochi is purified rice cake by fire that has burned talisman and charm. It is available for first 1500 people on the 19th for free. Little mochi on a stick is swung in front of flame to purify and hand out to visitors. A long line is made for this popular cake every year. Get one for you!
The fire, used to burn charm and talisman at the dedication ritual, is named Joka fire. It is pure and specialized in dedicating to Shinto and Buddhist deities. Shinto priests carry it from main hall to the venue.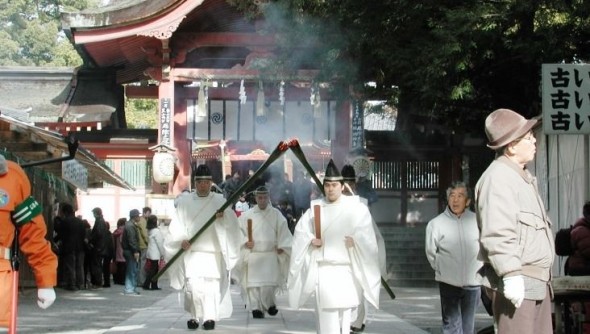 If you have a chance, I would like to see you at our shop.
We are looking forward to see you someday!
Resource:
http://sharing-kyoto.com/event_yakuyoke-taisai
PeriodJanuary 15 to 19
VenueIwashimizu-Hachimangu
Have a nice day,
Maiko transfoamtion studio SHIKI