Hello, everyone!
How are you today?
I am very happy because many tourists visited to our shop everyday!
Then, I would like to introduce our customers.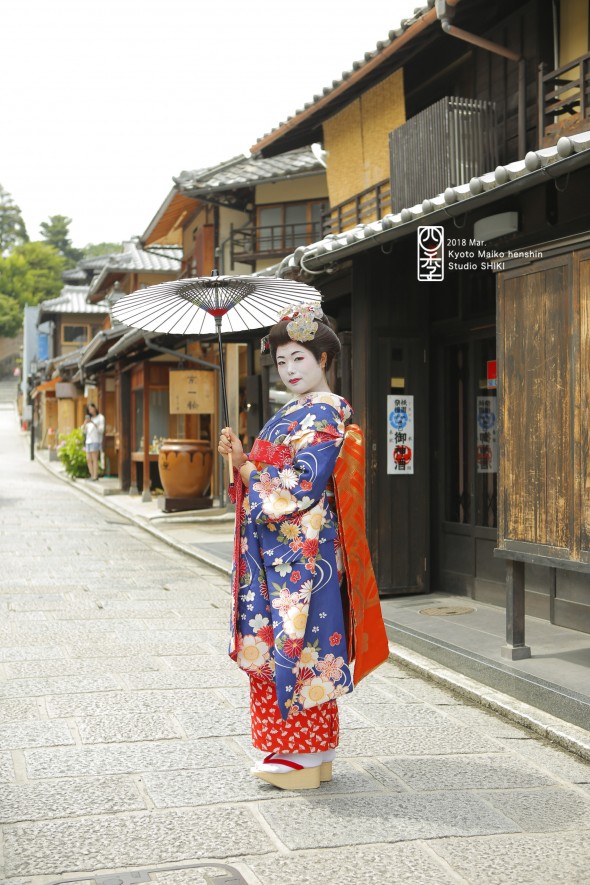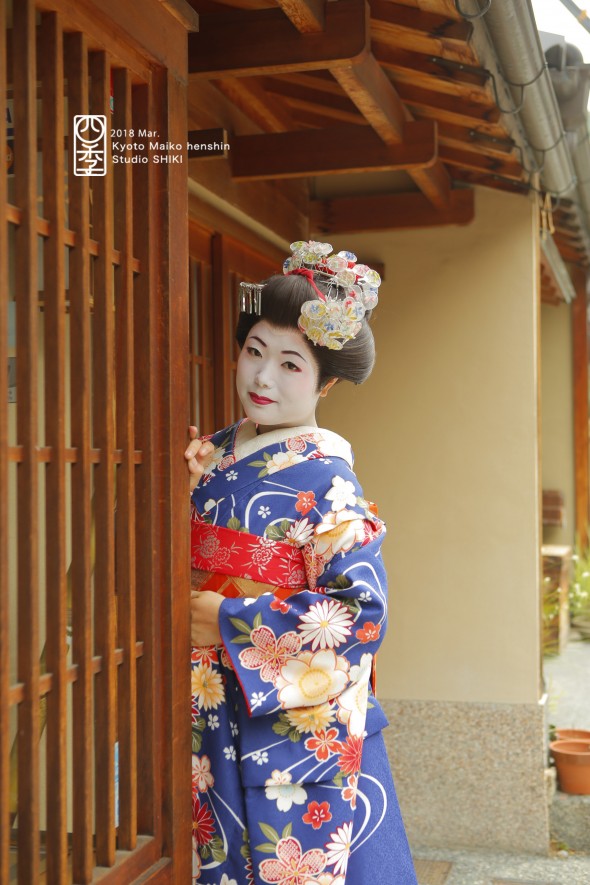 I think these are the best pictures!
If you want to do it, please visit to our shop.
Then, there are many events and festivals in each month.
Note these interesting events, try to go there someday!
Elegant dance performance by Maiko and Geiko on Kitano Odori
Period March 25th – April 7th, every year (2 stages a day)
Venue Kamishichiken Kaburenjo Theater
This dance performance by Maiko and Geiko of Kamishichiken Kabukai (Geiko quarters) was first
held under the name of "Kitano Odori" in March 1952, in support of Manto-sai (Myriad Lantern
Festival) which is held to commemorate the 1050th year anniversary of the Sugawara Michizane's
demise, a high-ranking court noble to whom Kitano Tenmangu Shrine is dedicated. The program is
scheduled for 14 days from March 25 to April 7. The Kamishichiken Kaburenjo Theater welcomes
you to join the festivities!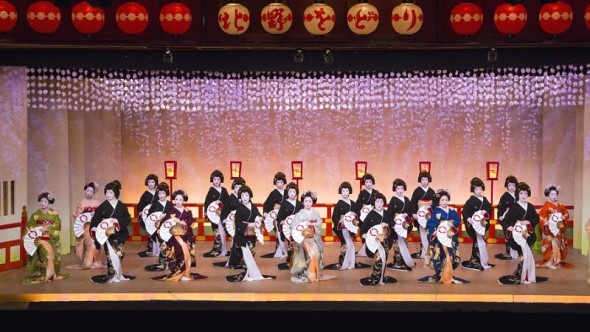 During the festival, there are two performances a day (1:30pm~ / 4:00pm~). It is interesting to
note that there are two kinds of tickets for this festival: tickets with tea ceremony (¥4,800) and
tickets without tea ceremony (¥4,300). The tea ceremony starts 1 hour before each show time.
You may enjoy the tea served by Maiko and Geiko just before the show starts. If you arrive late,
they will prepare a small gift instead.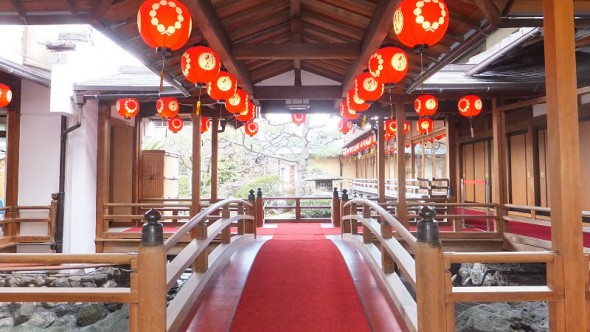 Each performance has three programs. The first program is a dance drama which is one of Kitano
Odori's features. The play is rich in stories and lines are used frequently as it is based on the
element of drama. The second program is a folk song. Maiko performs freshly whereas Geiko
shows the skillful dance on the stage. The finale is one of the popular plays called "Kamishichiken
Yakyoku". Geiko who wear black kimono and Maiko with colorful kimono would join all together.
If you have a chance, I would like to see you at our shop.
We are looking forward to see you someday!
Resource:
http://sharing-kyoto.com/event_Kitano_Odori
Have a nice day,
Maiko transfoamtion studio SHIKI