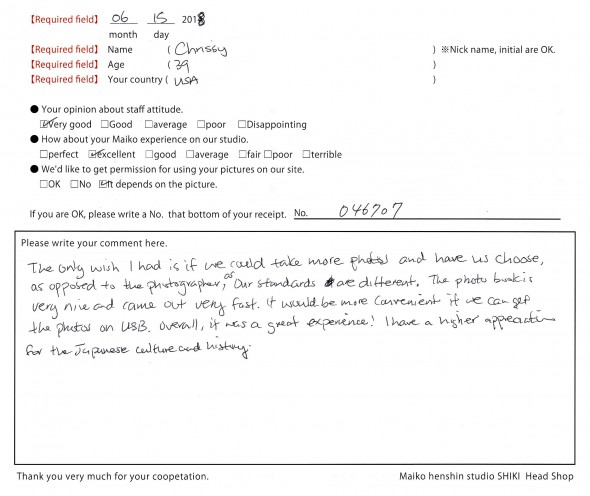 The only wish I had is if we could take more photos and have us choose,
as opposed to the photographer, as our standards are different, The
photo book is very nice and came out very fast.
It would be more convenient it we can get the photos on USB.
Overall, it was a great experience!
I have a higher appreciation for the Japanese culture and history.