Special Campaign to Celebrate Completion of New Head Shop
Oct 1 st, 2016 – Dec 31 st, 2016
The 35th anniversary and newly-built head shop campaign

Period: Oct 1 st, 2016 – Dec 31 st, 2016
In 2016, we are conducting the campaign to make everyone satisfied with everything.
It is the experience of a lifetime for foreigners, so we offer the special campaign for good deals.
Each professional staffs rich in experience complete make-up, dressing kimono and photography.
Our photographers take many pictures for you, it is because we hope your trip in Japan will be nice memory.
Furthermore, to rent kimono is free!!
We are conducting the campaign to be free to rent kimono for our customer who experienced to transform maiko or geiko at our studio.
There are several hundred kimonos, so you can choose the best one from them, and see the sight of Kyoto.
(You can be out many hours for 8 a.m. to 6:30 p.m.)
However, you should bring your footwear, or we offer a great variety of Japanese footwear at 300 yen.
※You can rent kimono on other day but within one week after you experienced transformation.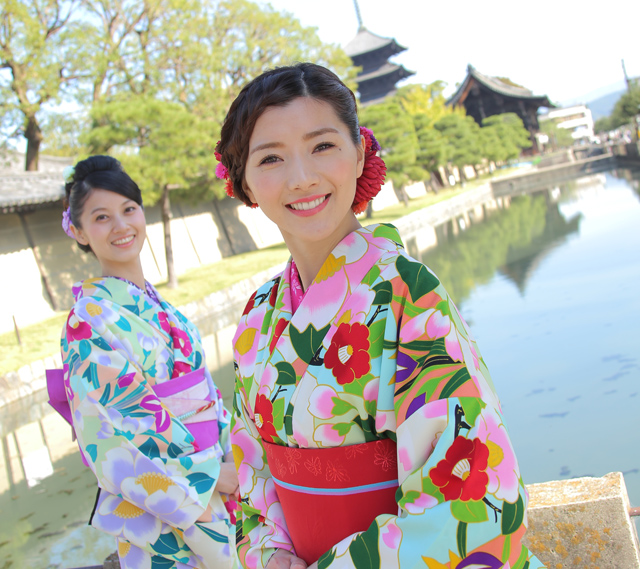 "Zen-katsura" (full wig) is included in the plans, but for an additional 2,100 yen(Tax-excluded), we can provide customers with the more natural appearance of "Han-katsura," half wig for which the customer's bangs are styled and only the rear half of the head is covered with a wig.
In the case of rain, we would like to ask you to change the Studio plan from other outside plan.      .
(Campaigns will be given priority even on the day of reservation)