Good morning, everyone!
How are you today?
Today, I would like to introduce the cute child maiko!
She wears black kimono, chooses gold obi belt, and takes pink flowers.
She is good at posing, so I could take many pictures for her!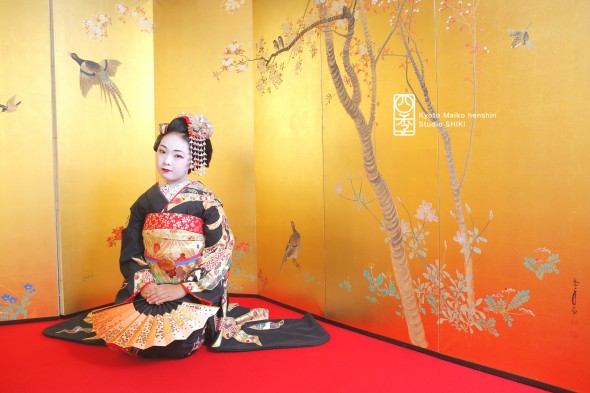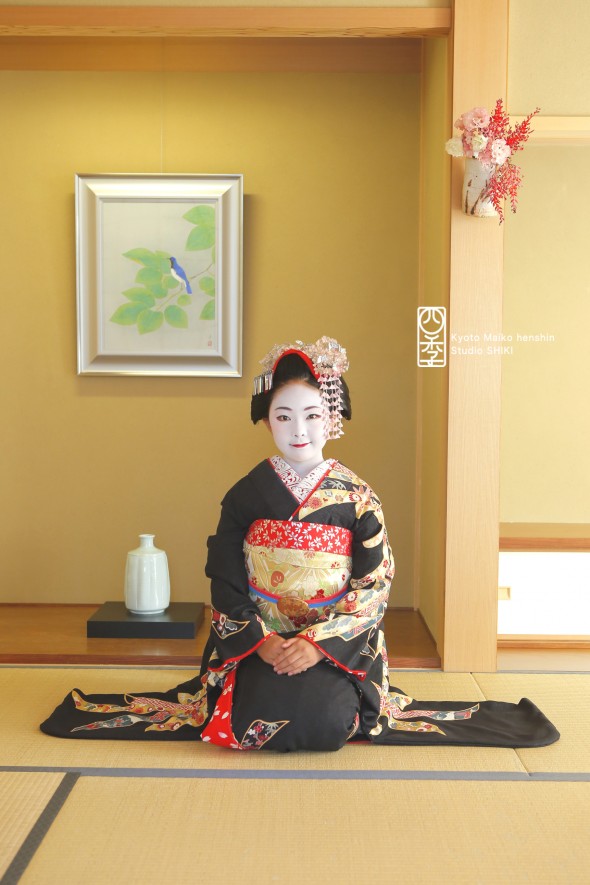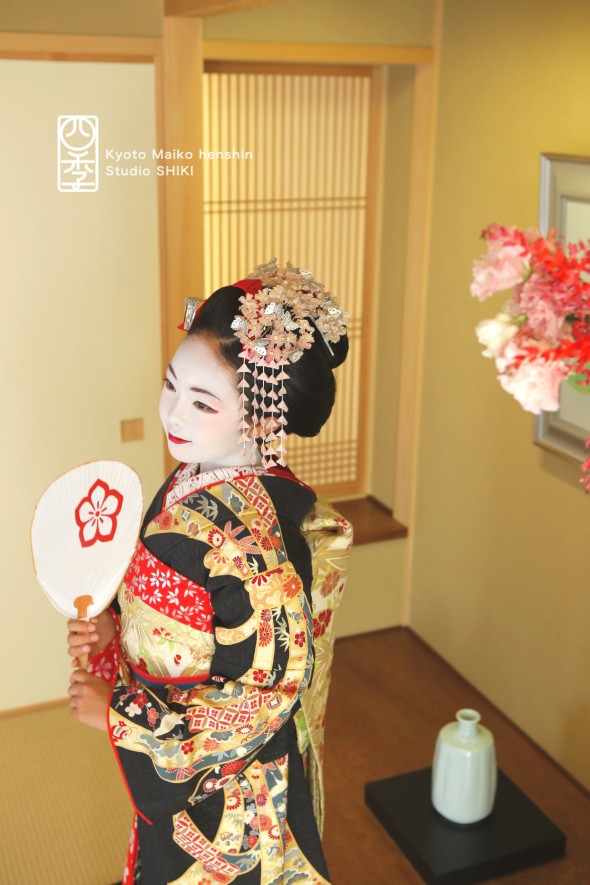 Then there many flower arrangements in Japanese room and Japanese tea room.
We call ikebana. It is also called kadou.

Those flowers are usually displayed in tokonoma.
※tokonoma: an alcove in a traditional Japanese room where art and ikebana are displayed.
Do you want to take pictures in these rooms?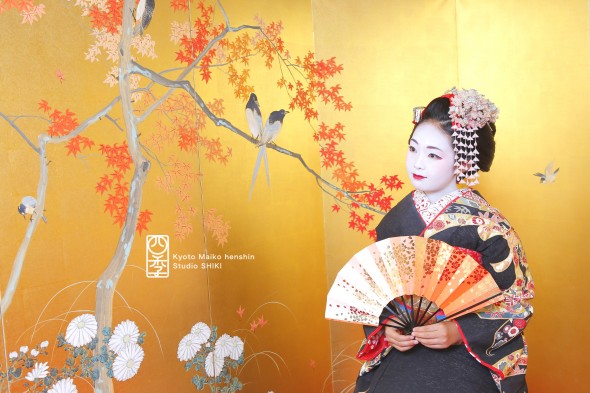 By the way, I would like to show the event in Kyoto on August for everyone.
Do you know the Gozan no Okuribi?
This festival starts today at 8:00p.m.
Location is various places in Kyoto city, also admission is free.
These writing below is details, from the Internet.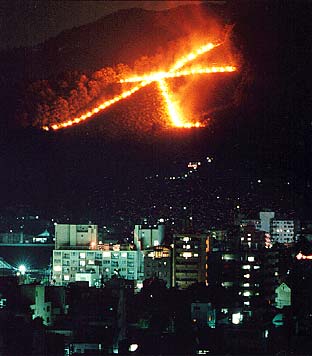 This is the crowning event of the month of August. More commonly known as the "Daimonji Fire
Festival," this is when they set those massive Chinese characters on the hills around town
ablaze. The main mountain is the eponymous Daimonji, which towers over Ginkaku-ji Temple
and the rest of northern Higashiyama. It's set alight promptly at 8pm, and the other four
mountains are set alight in counterclockwise fashion every 15 minutes. The best places to view
the scene include from the east side of Yoshida-yama, parts of the Gosho, parts of the Kamo-
gawa Riverbank, and, if you can afford it, a hotel rooftop beergarden.
If you have a time, transform geisha in the daytime, and go to this event at night!
I would like to recommend this plan for foreign tourists!
Besides, our shop is closed at 17:00, please come to our studio as soon as possible.
Enjoy your journey in Kyoto, Japan!
Have a nice day,
Maiko transformation studio SHIKI
The sourse:
Photographed by The Kyoto Shimbun Newspaper Co.,Ltd
http://www.insidekyoto.com/kyoto-events-august