Morning, guys!
I am very glad to see many geisha and samurai everyday!
Then, I would like to show you the nice couple of our shop!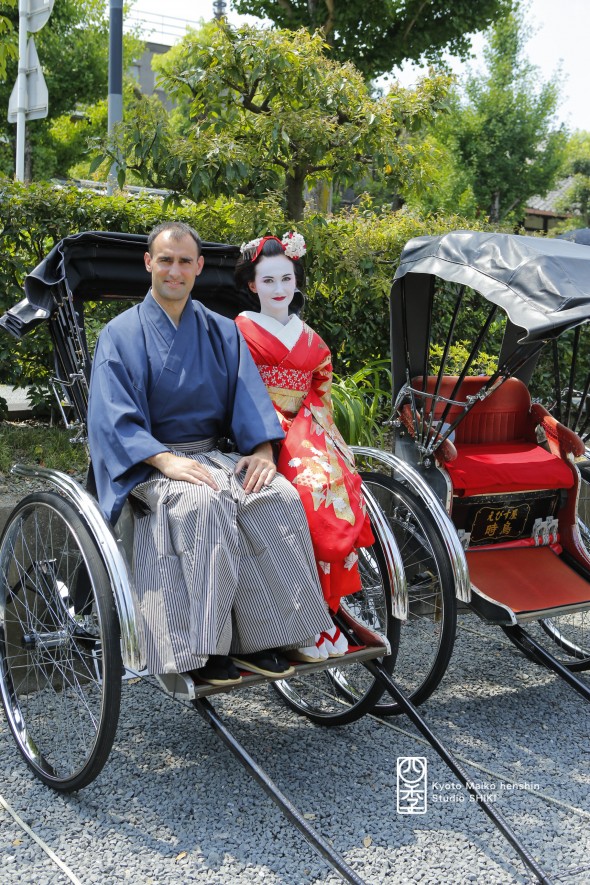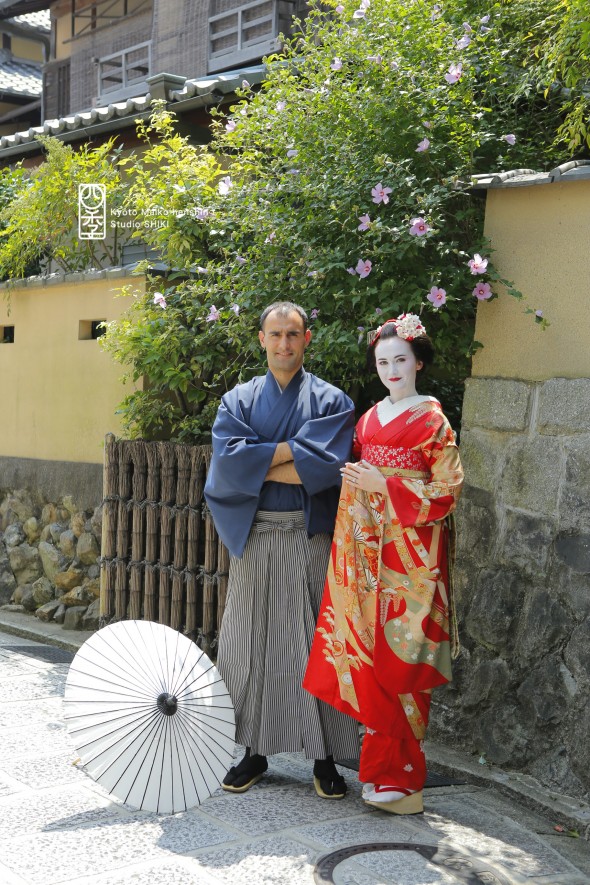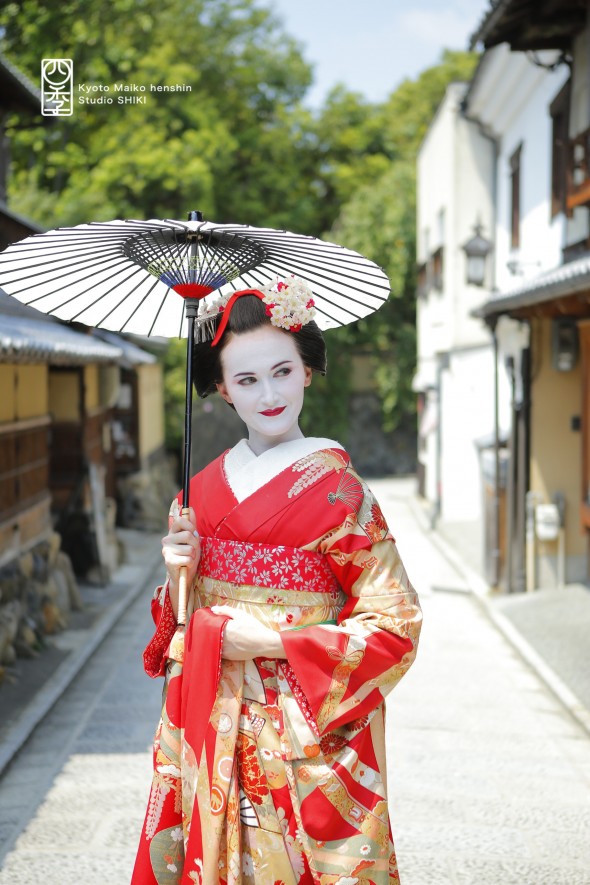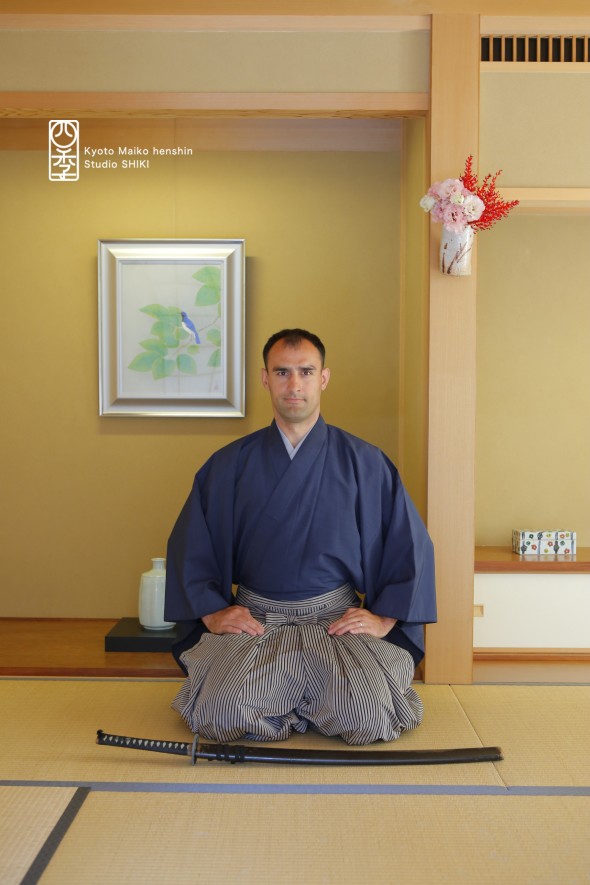 They are very beautiful and cool!
This day was so hot, but they are good at posing.
Thank you, samurai and maiko.
By the way, there are many events and festival on September Kyoto!
Please try to join these event.
Now I would like to introduce one of them.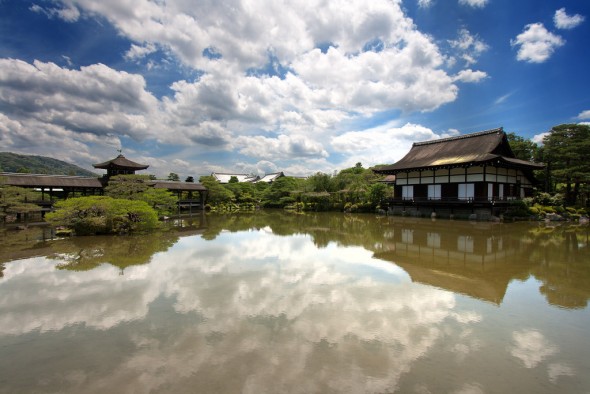 19 September 2016
Event: Heian-jingu Shrine Shinen Garden Special Opening
Location: Heian-jingu Shrine
Time: 8:30am-4:30pm
Admission: Free
While Heian-jingu Shrine is one of Kyoto's most iconic and popular sights, few people take the time or
spend the money to enter the gardens, which are located behind the main hall. This event is a great
chance to enter the gardens for free and to enjoy one of Kyoto's most spacious stroll gardens.
This is in Sakyouku area, and our shop is very close.
Please get on #18 bus from Higashiyama-Nijoh, then get off at Kiyomizumichi bus stop.
This is the nearest bus stop for our studio.
If you have a chance, please visit to our shop on this month!
Have a nice day,
Maiko transformation studio SHIKI
The source:
http://www.insidekyoto.com/kyoto-events-september
Heian Jingu Shrine © lawmurray