Good morning, everyone!
How are you in these days?
I am very looking forward to see the autumn leaves!
Today, I would like to introduce our maiko and samurai.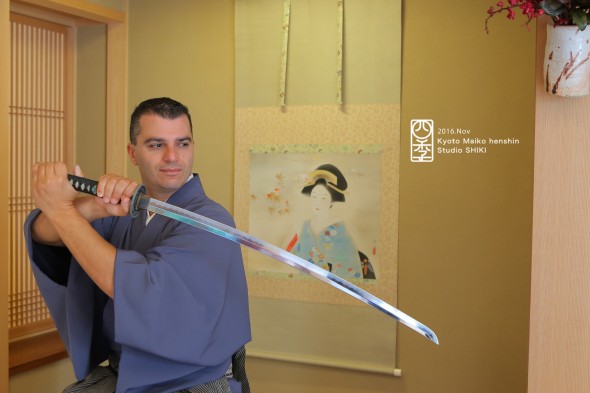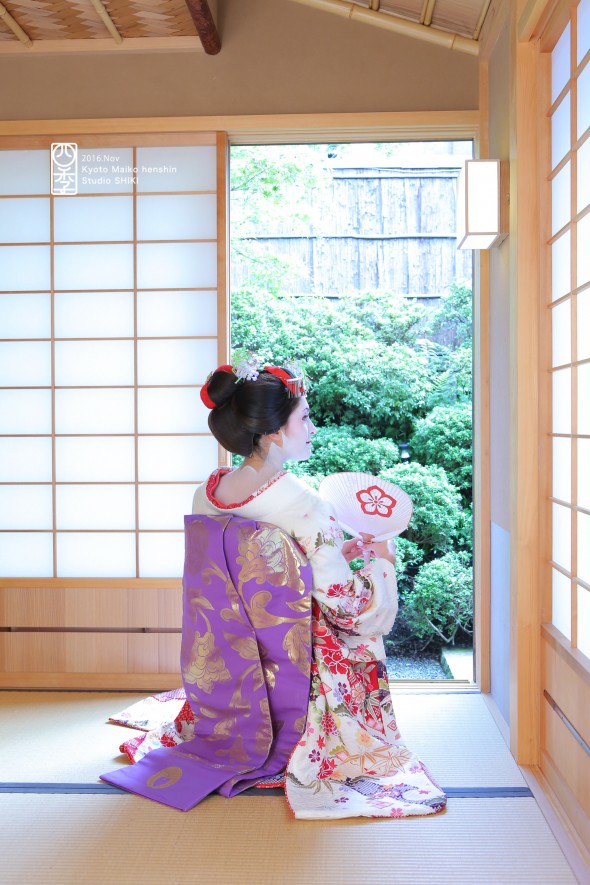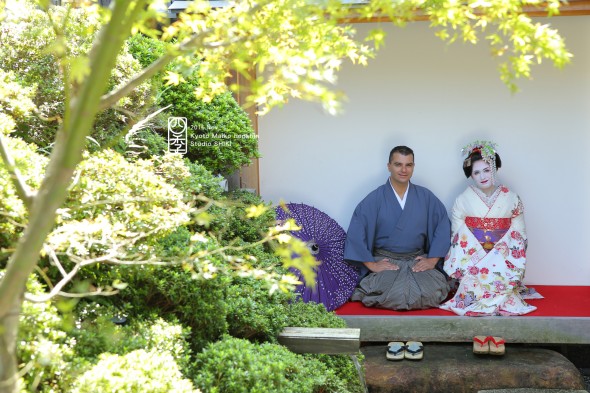 Thank you for coming to our shop!
Next, I would like to show you some events in Kyoto!
Please check below;
Sagano Romantic Train Ride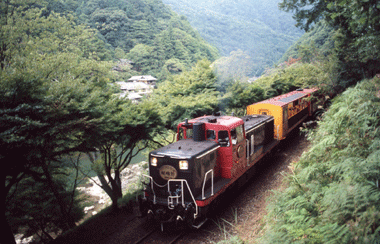 © Takayoshi Horiuchi (Staff for one)
The Sagano Romantic Train route (7.3 km) runs from Saga to Kameoka along a gorgeous river gorge and passes through 8 old tunnels; Stunning autumn views in the mountain as if going through the tunnel of autumn colored leaves.
Tickets: 620 yen (one way); Access: JR Saga Arashiyama Stn.; Sagano Kanko Tetsudo: Tel: 075-861-7444; www.sagano-kanko.co.jp
Every Day
Hozugawa Kudari River Run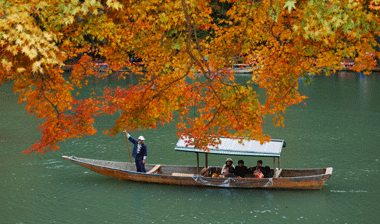 © Takayoshi Horiuchi (Staff for one)
The Hozugawa Kudari is a river ride that goes from Kameoka to Arashiyama, Kyoto (about 16 km in 2 hours) along a stunning river gorge of rapids with wonderful mountain views; Boats depart every hour between 9:00-15:30 (the last boat departs at 15:30).
Tickets: 4,100 yen; Access: An 8-min. walk from the north exit of JR Sagano Line Kameoka Stn.; Hozugawa Yusen Association: Tel: 0771-22-5846; www.hozugawakudari.jp
If you are interested in these events, please come to Kyoto and our shop!
Sincerely,
maiko transformation studio SHIKI
source:
http://www.kyotoguide.com/ver2/event/event%20currentevent-.htm