Hello, everyone!
How are you today?
Kyoto is very cold in this season…
Today, I would like to introduce our customer!
She did our planA, she is very beautiful.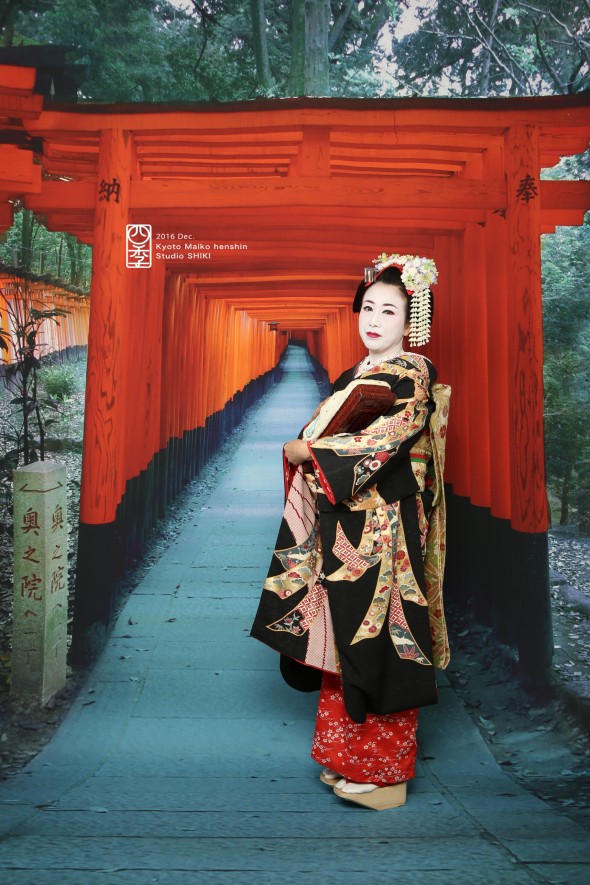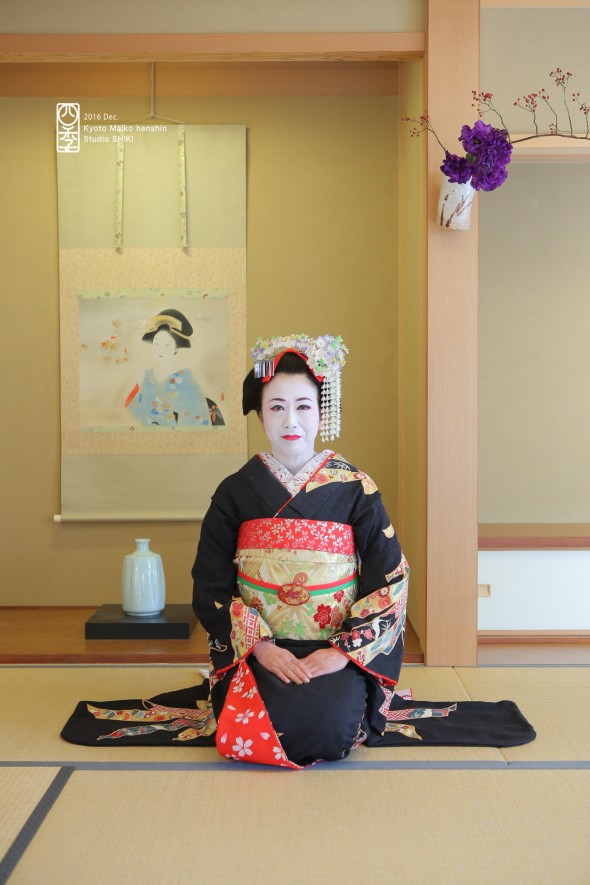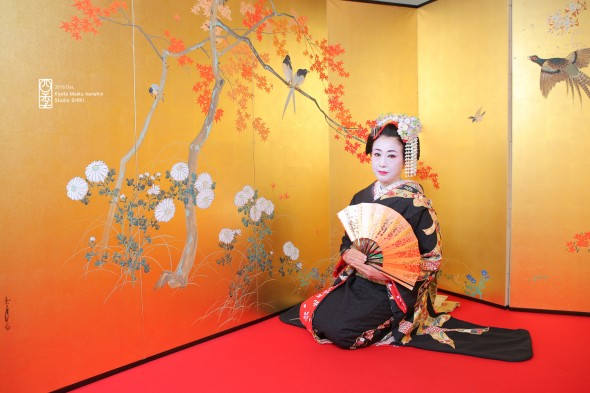 Also she loves the background of our studio, Fushimi Inari shrine.
I would like to see her again someday!
Second, I would like to introduce events in Kyoto.
Please enjoy these event below!
Dec. 7 & 8
Daikon White Radish Ceremony at Senbon Shaka-do Temple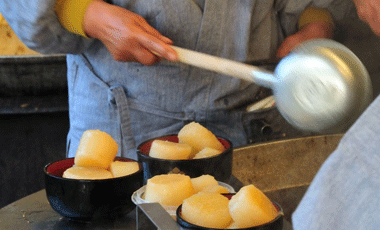 c Takayoshi Horiuchi (Staff for one)
This event is held to celebrate the day on which Buddha reached enlightenment; Eating radish (daikon) is believed to dispel misfortune; The Seido-kai memorial service is held on Dec. 8, from 10:00.
Admission free; Boiled white radish offerings are available between 10:00 and 16:00 on both days for 1,000 yen; Access: Kyoto City Bus #50, get off at Kamishichiken; Tel: 075-461-5973; www.daihoonji.com
Dec. 12
Announcement of This Year's Chinese Character at Kiyomizu Temple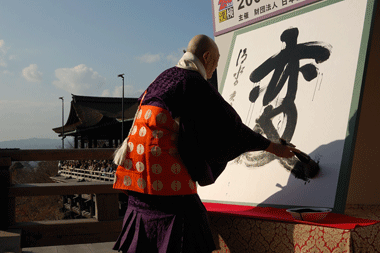 c Takayoshi Horiuchi (Staff for one)
Every year, the Japan Kanji Aptitude Testing Foundation collects applications according to a "Kanji-that express the year," which symbolizes the social trend of the year from a nationwide perspective, and announces the character with the highest polled number at Kiyomizu Temple; The chief priest then writes the character of the year on a large sheet of paper on the stage in front of the huge crowd, purifying this year's sins so as to welcome an auspicious new year.
Entry: 400 yen; From 14:00; Access: Kyoto City Bus #206, get off at Kiyomizu-michi; Tel: 075-551-1234; www.kiyomizudera.or.jp
If you have a time, please visit to our shop!
Have a nice day,
Maiko transformation studio SHIKI
source:
http://www.kyotoguide.com/ver2/thismonth/event.html