Good morning, everyone!
How are you today?
Now I would like to show you beutiful maiko!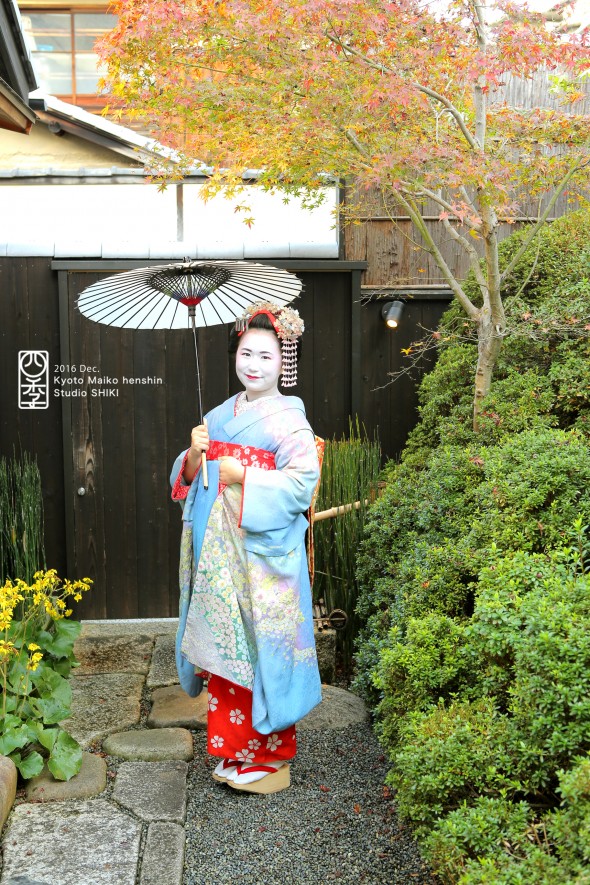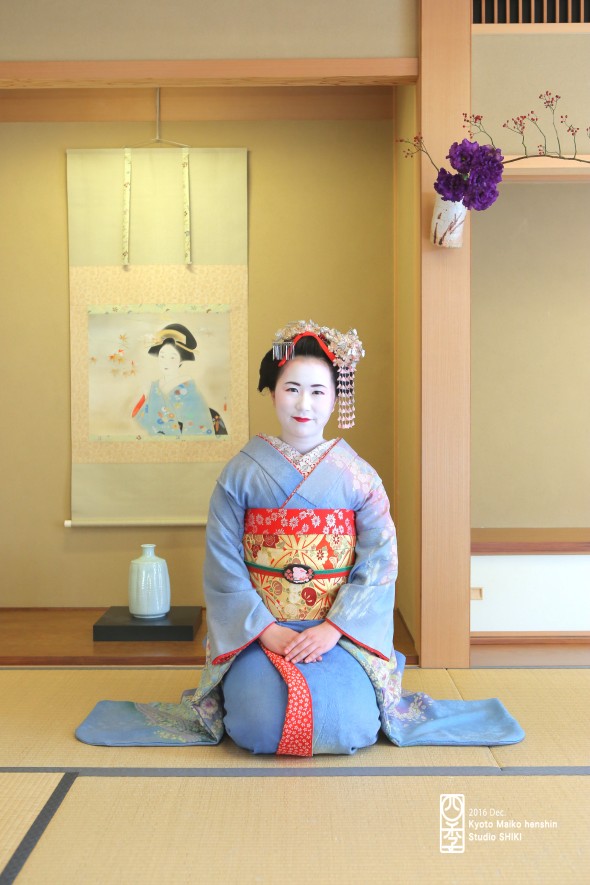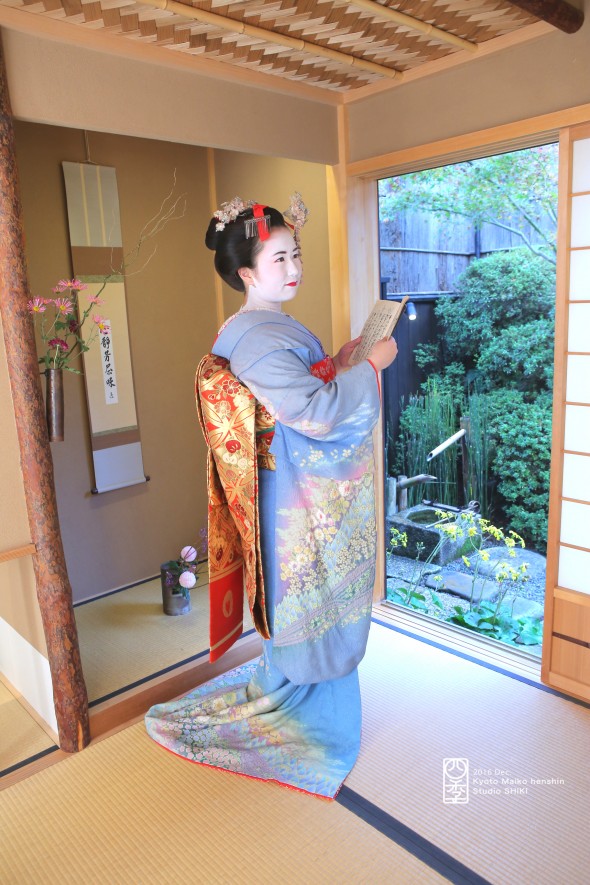 She chose the elegant blue kimono.
Thank you for your coming!
Next, I would like to introduce the events in Kyoto below!
Kyoto Arashiyama Hanatouro – 2016
Dec. 9 – 18; 17:00-20:30 (rain-or-shine event)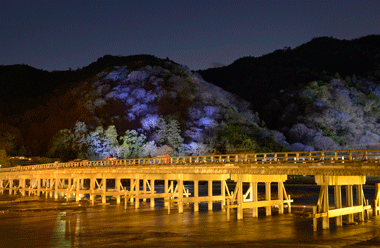 The Saga Arashiyama area in western Kyoto has long been favored by its natural setting and traditional cultural heritages. Arashiyama Hanatouro, one of the most popular large-scale modern events in the Old Capital, is staged every December in this Saga Arashiyama district.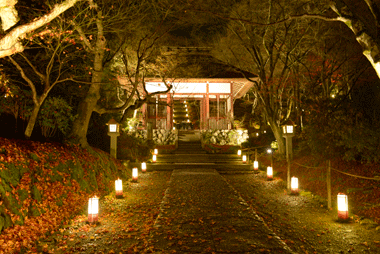 An about 5-km path will be lined with about 2,500 lanterns made using Kyoto craft techniques and materials (bamboo, ceramics and stone, etc.). Along the route, visitors will also find a number of huge ikebana flower displays.
*During the event period, the night time special opening/light-up will be held at some surrounding temples, shrines and cultural facilities; Also various events are scheduled to be held; For details, please see their website: www.hanatouro.jp/e/index.html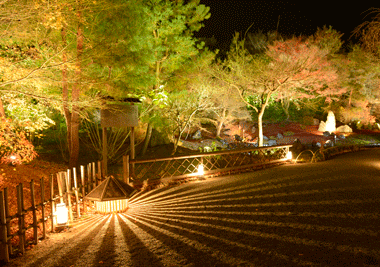 Photos courtesy of Kyoto Hanatouro Promotion Council
Try to go there also visit to our shop, please!
Regards,
Maiko transformation studio SHIKI
Source: http://www.kyotoguide.com/ver2/thismonth/event.html