Good morning, everyone!
Today I would like to introduce our maiko and the information about events in Kyoto!
In last month, she visited to our shop, she was really good at posing!
Winter season, Kyoto is very cold, but I think you can get great pictures at our shop!
Please come to here someday!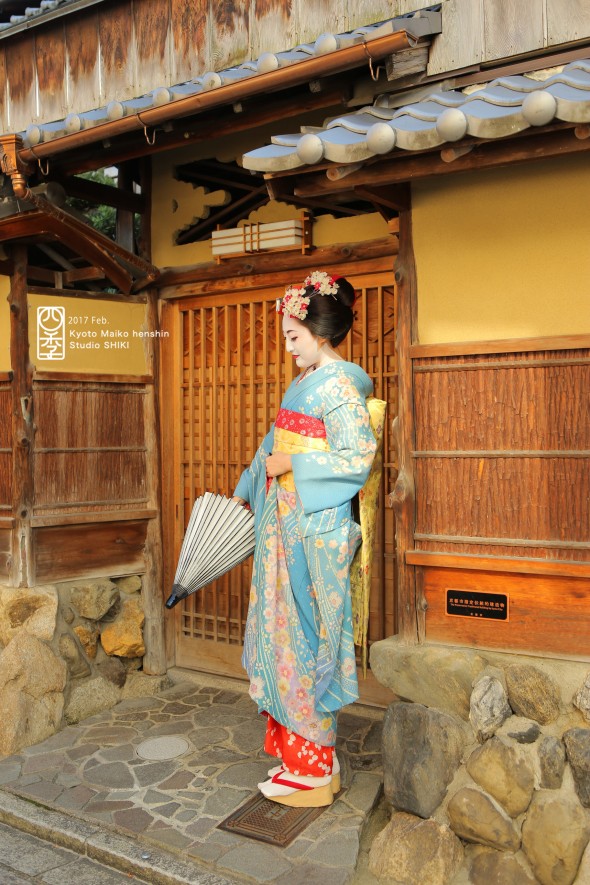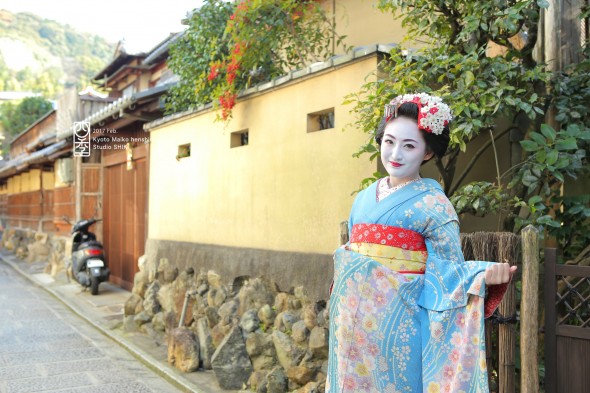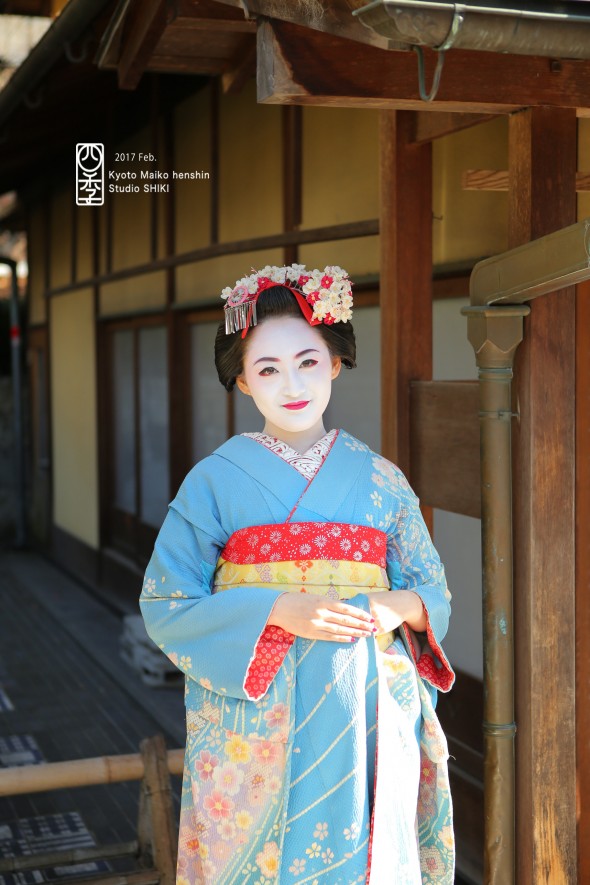 Next, about event in Kyoto.
This website is good for informations below.
Various weeping plums and camellias bring the coming of spring
Weeping plums and camellia festival
Venue: Jonangu shrine
February 18th to March 22th, 2017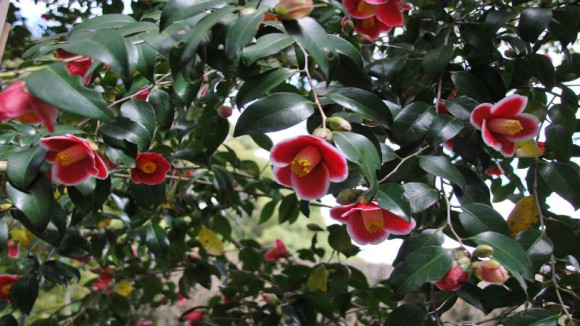 Highlight
Weeping plums
Searching plums
Please enjoy middle-bloomed plums while looking for the coming of spring. The early plums have a strong color and lively blooming compared with full or late plums.
Full plums
You can enjoy 150 full-blown plums. It is a surely magnificent scenery. You can't help stopping in front of these plums.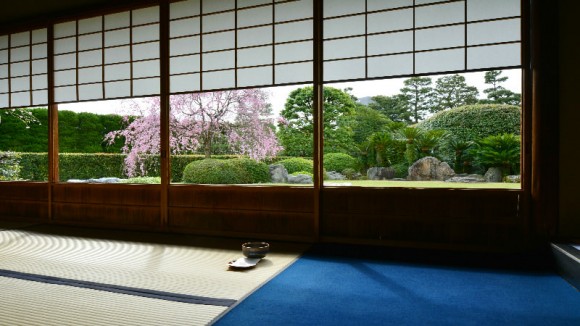 Highlight
Camellias
The 300 pieces of camellias bloom bit by bit from the gate of Zinen to Heian garden. 'Hatsuarashi' which begins to bloom at the middle of December. 'Akebono', which is a big and pink color camellia and cute scarlet 'Jonan camellia' and other kinds of camellias satisfy us. Please find out your favorite camellias among the various camellias.
Let's join !
Let's taste Matcha in Rakusuiken
Rakusuiken is a tea room located between Muromachi garden and Momoyama garden offering Matcha and a tea confection by a shrine maiden. Please enjoy the landscape of the beautiful garden while tasting flower-shaped cute tea confections and Matcha. (Matcha is 300 yen)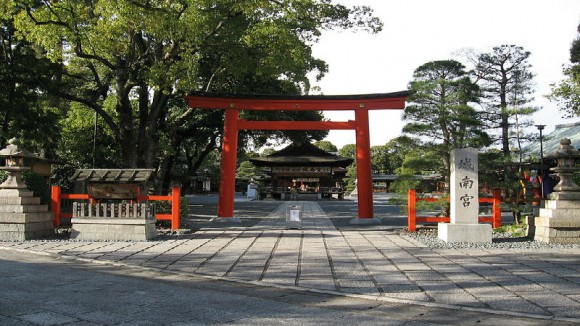 Phone +81 75-623-0846
Address 7 Nakajima toba rikyu-cho, Kyoto city
Directions 2 minutes by walk from Jonangu bus stop by Kyoto city bus route 19
Event time 9 am ~ 4:30 pm ( Tickets sold until 4 pm)
Cancellations No
Fee 600 yen for adults
Credit cards Not accepted
Friendly for Overseas Visitors There are not only weeping plums or camellias but also a tea room which offers a Matcha. You may enjoy a lot of popular Japanese culture in one place
Information Japanese only
Languages spoken Japanese only
URL http://www.jonangu.com/shidareume.html
Other Visitors are fewer in the early blooming period, so you can enjoy with relaxation.
A great day to visit in the late blooming period is the next day of a strong wind or rain. Because, a lots of plum petals are fallen and these petals may make a beautiful plum petals carpet.
resource:
http://sharing-kyoto.com/event_Weeping-plums-and-camellia-festival/?month=201703
See you again!
Maiko transformation studio SHIKI