Good morning, everyone!
How are you in these days?
I would like to introduce our shop and festival in Kyoto!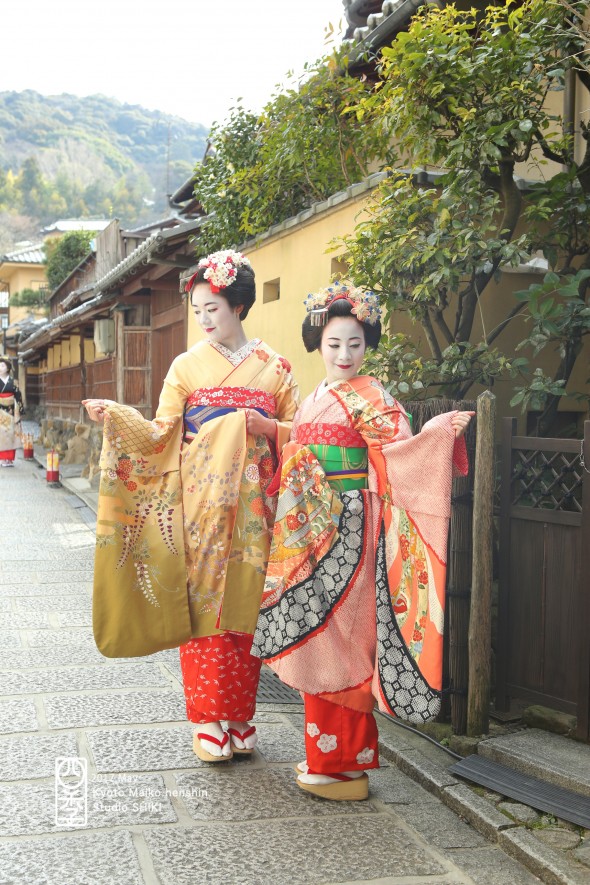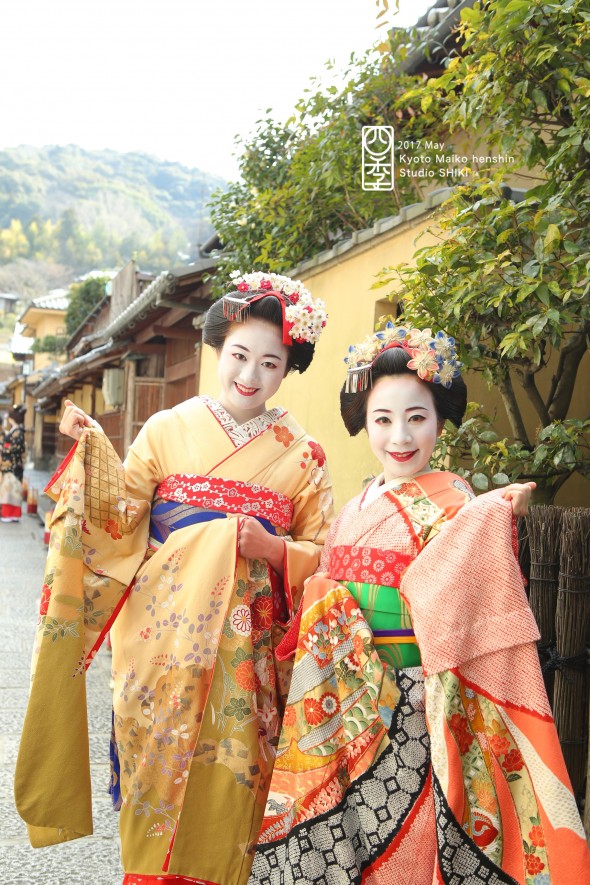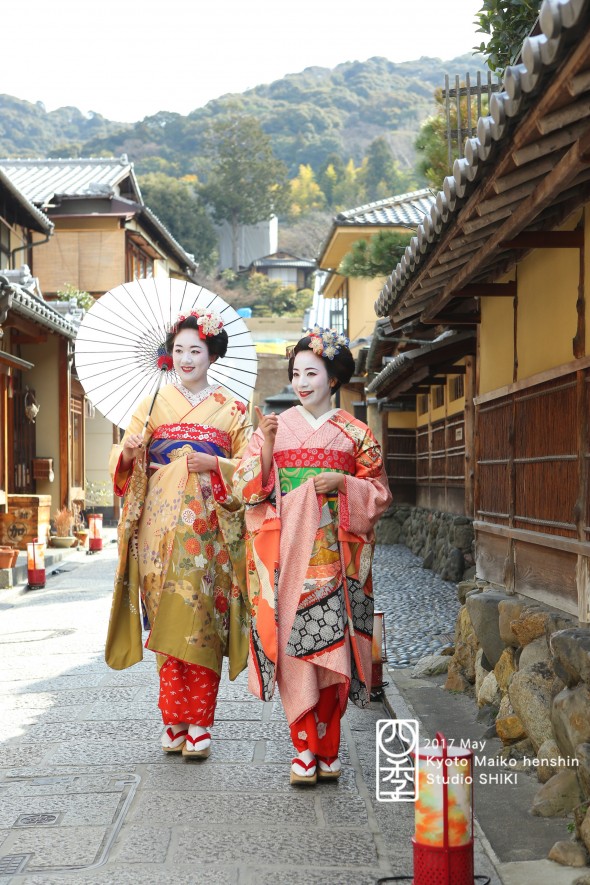 Elegant boats event in Oigawa River in Arashiyama
Mifune Festival
Venue: Oigawa River in Arashiyama
May 21st
(The third Sunday of May, every year)
Mifune Festival was started in commemoration of Showa Gotaiten, the Enthronement of the Emperor of Japan, since 1928. On the third Sunday of May, the boating in Heian Era is reproduced in Oigawa River in Arashiyama. Various kinds of traditional performances are played on the boats and a lady who was chosen by audition plays a role of Seishonagon, who is an author of the famous essay called Makuranososhi.
Highlight
Floating colorful fans
Japanese fans called Sensu of all colors are floated on the water surface by a lady dressed in 12 layers of kimono known as Junihitoe, producing a most exquisite and graceful spectacle. Please enjoy the elegant movements and try to catch the fans that lady sent to the river!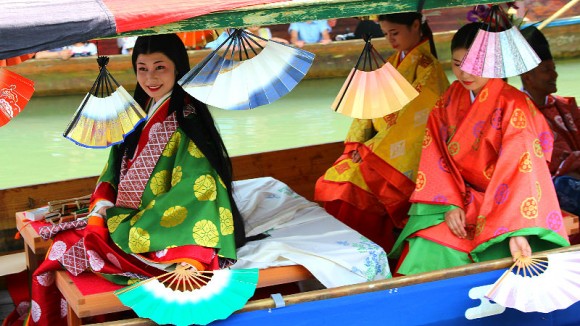 Highlight
Music offering
On the boat, there are musicians who play music for the dance performances on the other boat. They play Gagaku, the Japanese ancient court music, and you may be surprised by the interesting sounds that you cannot find in other countries!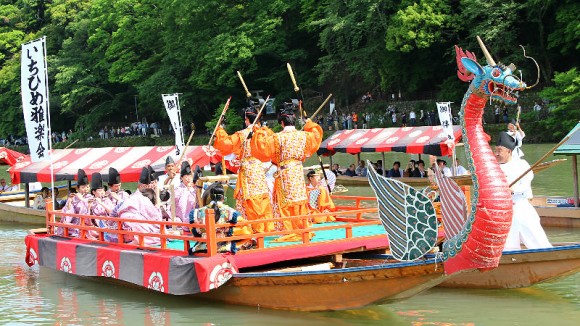 Mifune Festival – Arashiyama & Sagano | Sharing Kyoto
Mifune Festival
| | |
| --- | --- |
| Phone | +81 75-861-0039 |
| Address | 23 Asahi-cho, Saga, Ukyo-ku, Kyoto |
| Directions | Take JR train from Kyoto Station and get off at Saga Arashiyama Station |
| Event time | 12:30pm – 3:00pm |
| Notes | Kurumazaki Shrine is also well-known for its patron deity of the performing arts. It is therefore visited by many famous stars who come here to offer prayers so that they can give better stage performances or rise in popularity. If you wish to sing or dance better, it might be a good idea to pay a visit to this shrine (Referred to Japan National Tourism Organization). |
| Fee | Free |
| Credit cards | Not accepted |
| | |
| Information | Japanese only |
| Languages spoken | Japanese only |
| URL | http://www.kurumazakijinja.or.jp/ |
source:
http://sharing-kyoto.com/event_Mifune_Festival/?month=201705
Have a nice day,
Maiko transformation studio SHIKI