Good morning, everyone!
How are you in these days?
I would like to introduce our shop and festival in Kyoto!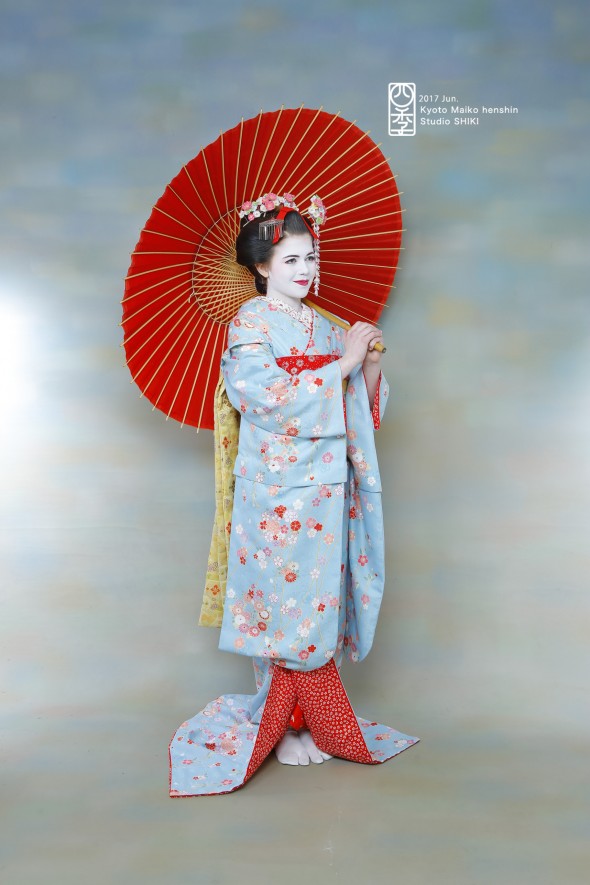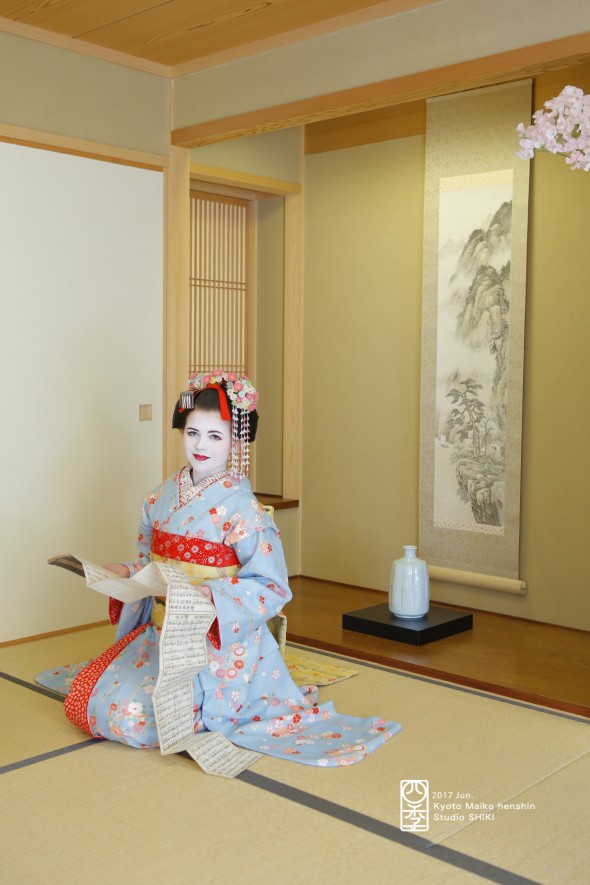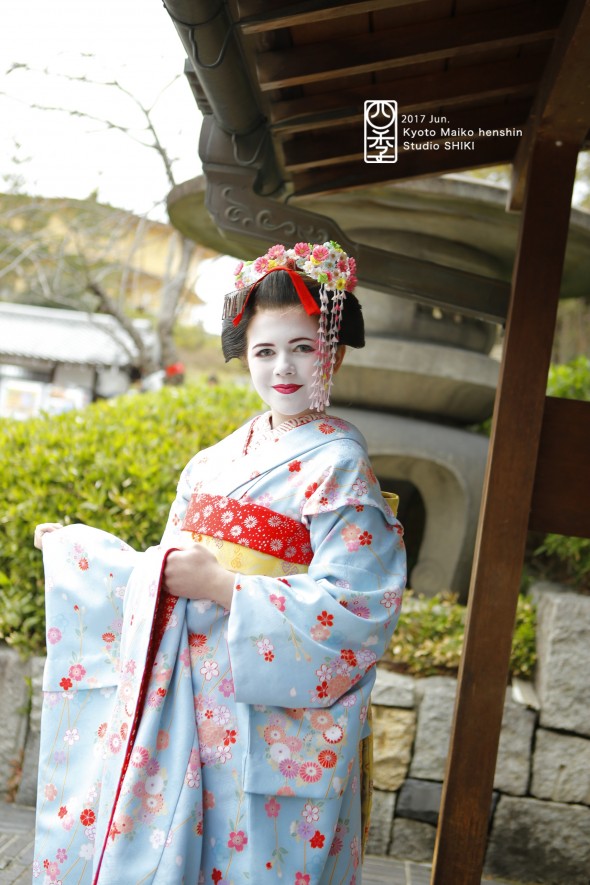 One of the most important events in the popular tourist spot in June
Taue Festival (Rice Planting Festival)
June 10th, every year
Fushimi Inari Taisha Shrine is a head shrine of over 30,000 Inari Shrines in Japan. The best things of all, Senbon Torii (one thousand gates) are the highlight as you know. They are reached to the top of Mt. Inari which is one of the wonderful sightseeing spots in Kyoto. The fox statues which are seen everywhere in Fushimi Inari Taisha Shrine are the symbol of this shrine as the fox is regarded as the god's servant.
Highlight
Purification performance
After the Shinto ritual is offered in the main hall of Fushimi Inari Taisha Shrine around 1:00pm, Taue Festival begins at 2:00pm in a rice field of the shrine precinct. Before planting the rice, a priest will perform a purification for the rice field.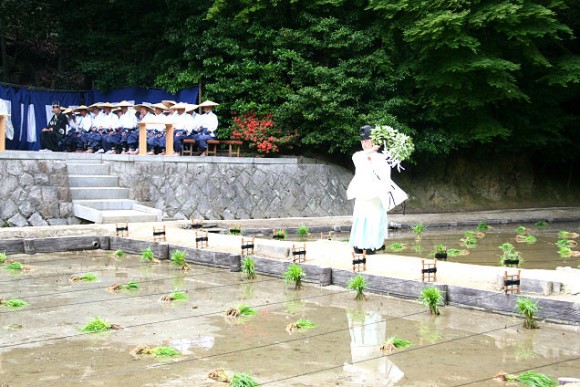 Highlight
Otamai, a special dance offering, and rice planting
While planting the rice, an elegant dynastic dance will be offered. After the dance offering, priests and priestesses will go back to the main hall. However, the rice planting still continues.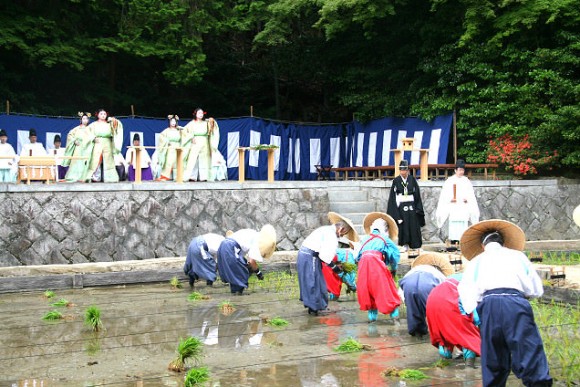 Taue Festival (Rice Planting Festival)
Phone +81 75-641-7331
Address 68 Fukakusa, Yabunouchi-cho, Fushimi-ku, Kyoto 612-0882
Directions 1-minute walk from Inari Station by JR Nara Line
Event time 1:00pm – 3:00pm
Fee Free
Credit cards Not accepted
Friendly for Overseas Visitors Although the English guidance for this festival is unavailable, English audio guide about Fushimi Inari Taisha Shrine is available. Please scan QR code which is on the huge guide signboard in the precinct.
Information Japanese only
Languages spoken Japanese only
URL http://inari.jp/rite/?month=6%E6%9C%88
source:
http://sharing-kyoto.com/event_Taue_Festival/?month=201706
Have a nice day,
Maiko transformation studio SHIKI