Hello, everyone!
How are you today?
I am very happy because many tourists visited to our shop everyday!
Then, I would like to introduce our customers.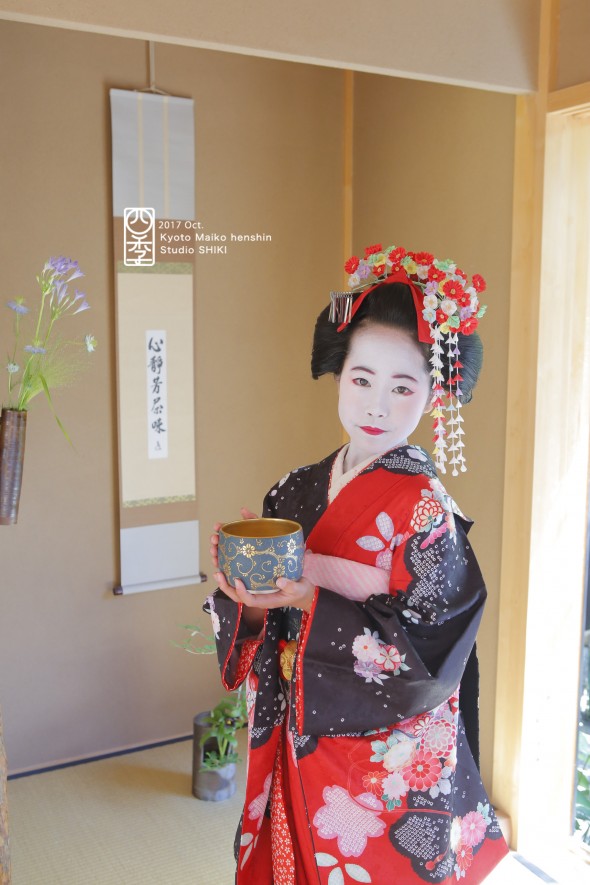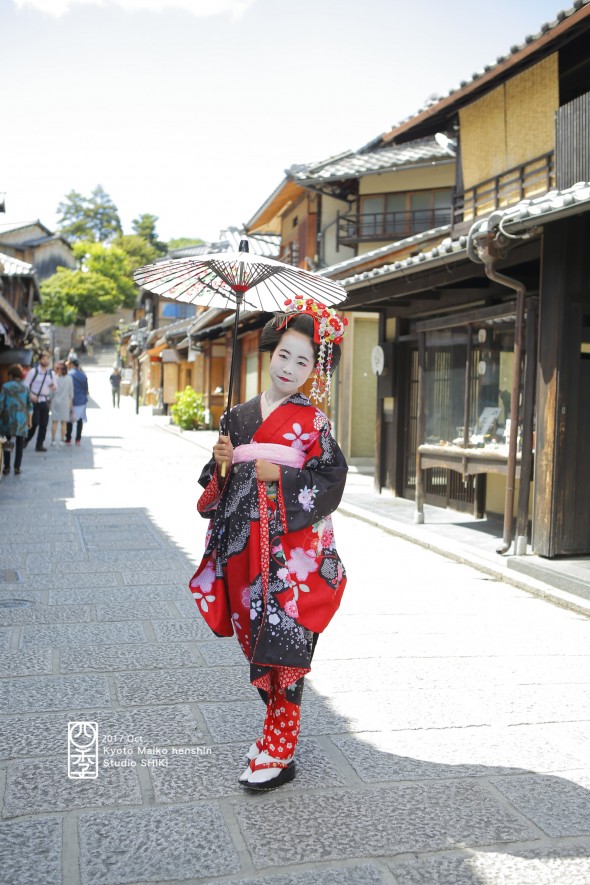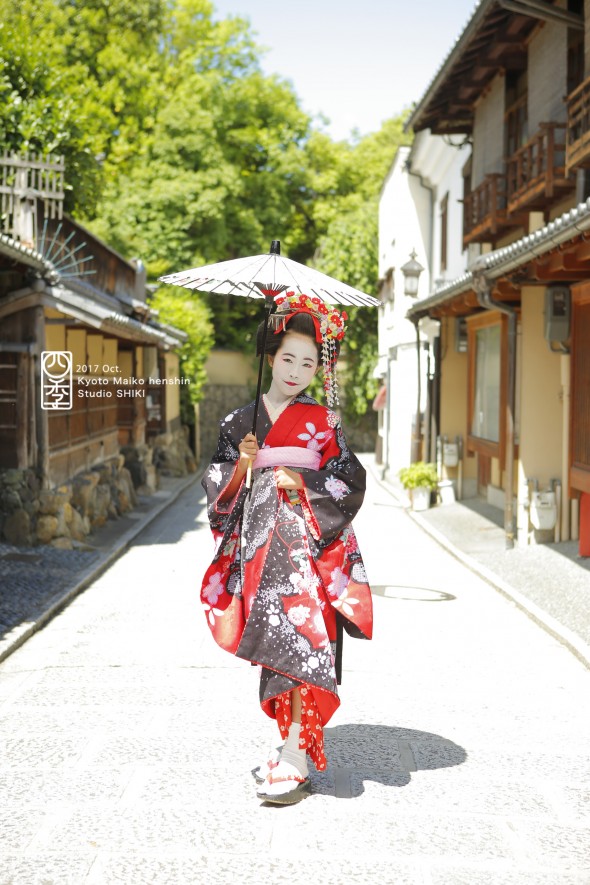 I think these are the best pictures!
If you want to do it, please visit to our shop.
Then, there are many events and festivals in each month.
Note these interesting events, try to go there someday!
Jul. 27, 2017
Kodai-ji Temple's Special Night Entrance
Period: Autumn Special Entrance: From late October to early December (In 2017 from October 21 to December 10)
VenueKodai-ji Temple
Gion & Kiyomizu Temple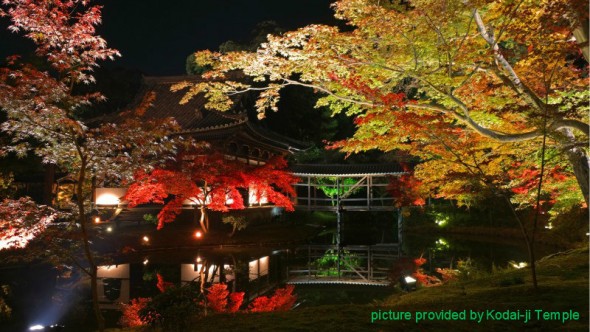 Enjoy the beautiful illuminations and projection mapping show during the Special Night Entrance at Kodai-ji Temple
Kodai-ji is a temple that enshrines the daimyo Toyotomi Hideyoshi and his wife Nene, and at the temple they hold special night entrance events where the temple is illuminated at night in spring, summer, and autumn. In spring and autumn you get to see the temple and the cherry blossoms and autumn leaves, respectively, illuminated at night and in summer the fresh greenery is illuminated, making the temple a cool refuge from hot summer days. The refined garden and bamboo grove, the magnificent temple buildings; they are illuminated in an elegantly simple way, which is the reason many people go to see the illumination every year. Koda-ji Temple is also famous for the different 3D projection mapping shows they have every year, where you get to see the combination of historical scenery and the latest technology.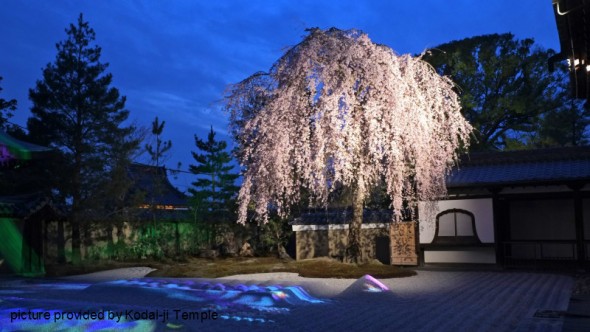 Kodai-ji Temple is widely known to be a great place to see autumn leaves. The pond Garyochi is surrounded by maple trees, and in autumn these trees turn into beautiful shades of yellow and red. The sight of the illuminated autumn leaves and the Kaisan-do Hall is reflected in the pond is really beautiful.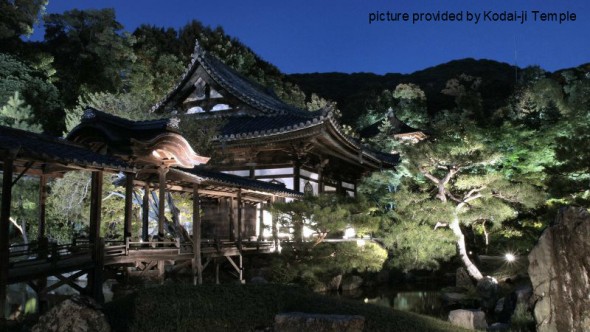 In spring the famous weeping cherry tree of the Hojo Garden is illuminated. In the spring projection mapping show you can enjoy both the projection mapping show at the garden and the cherry tree at the same time.
If you are interested in this special night entrance, I would like to recommend to visit to our shop in the afternoon.
It is because our shop is very close to Ko-daiji temple!
We are looking forward to see you soon!
Resource:
http://sharing-kyoto.com/event_night-entrance
Have a nice day,
Maiko transfoamtion studio SHIKI