Hello, everyone!
How are you today?
I am very happy because many tourists visited to our shop everyday!
Then, I would like to introduce our customers.
I think these are the best pictures!
If you want to do it, please visit to our shop.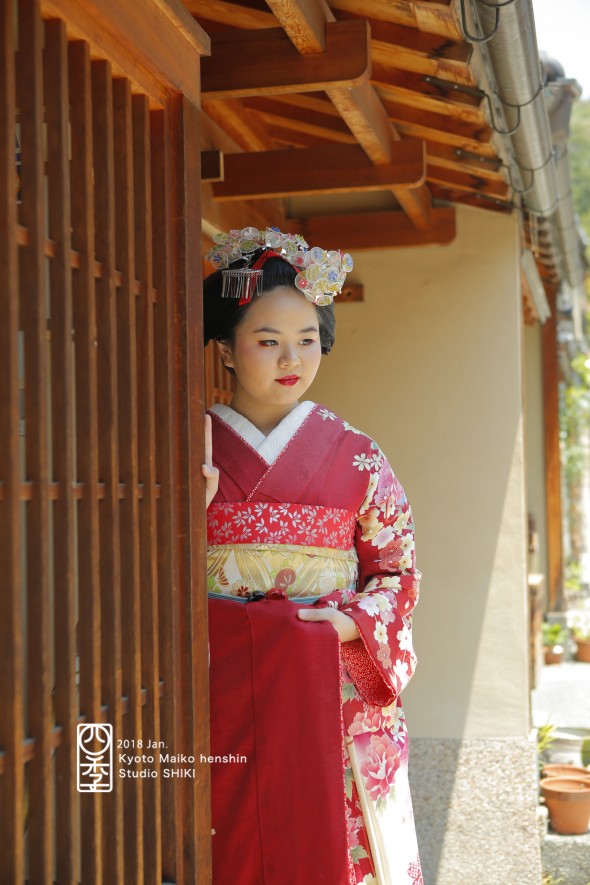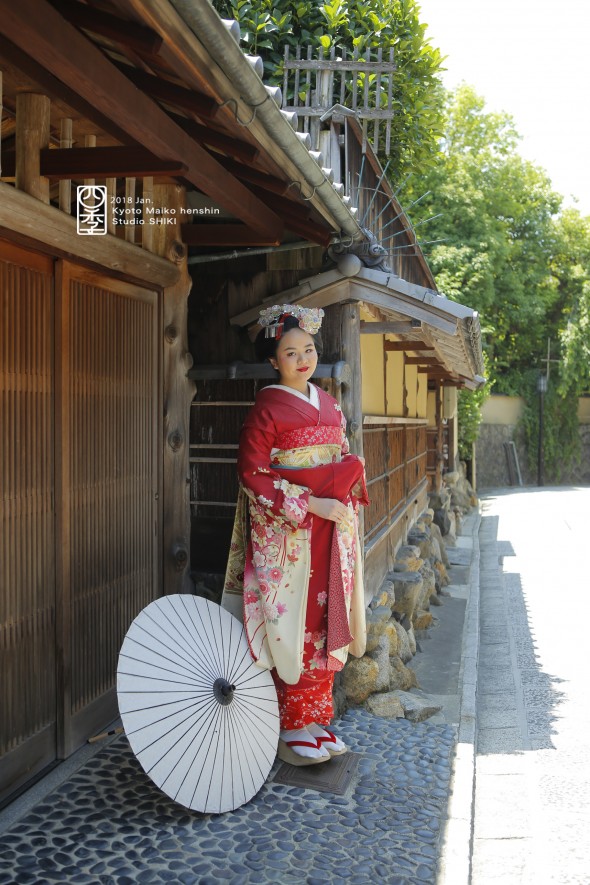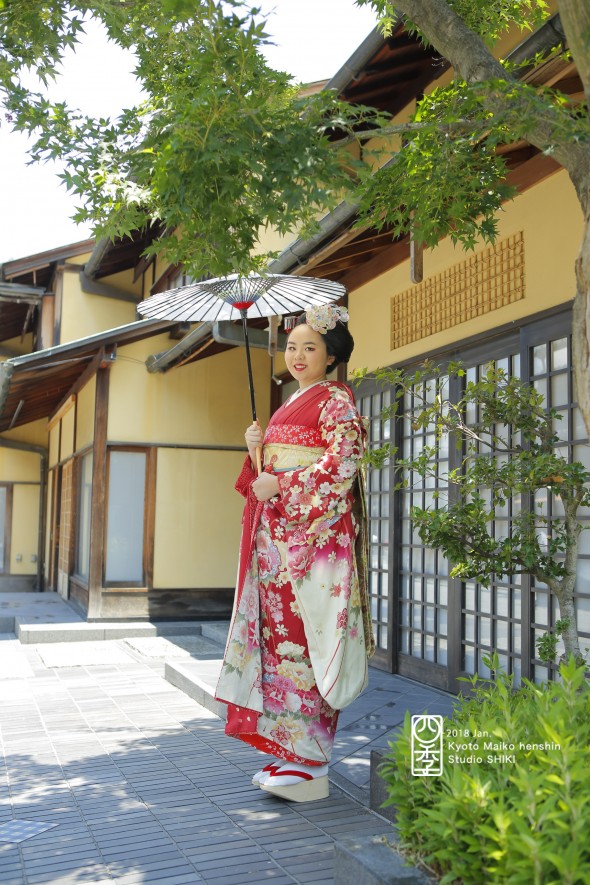 Then, there are many events and festivals in each month.
Note these interesting events, try to go there someday!
The sounds of the pulled arrows pass through cold air at the Sanjusangendo temple
Toshiya is an interesting event to shoot an arrow from one end of the building to the other at its 120 meters, or 390 feet, long. And Toshiya has a long time history which originated in the late 16th century.The origin of this event is that It is said that archers were able to hit their targets across the 120-meter space between northern and southern ends of Sanjusangendo temple. Toshiya is held in main hall which is located at west side of Sanjusangendo temple. Arrow will be pulled from a distance of 60 meter from the target. Target is an around 1 meter circle. The equipment that has been devised for the 'Toshiya' is influencing currently archery. The day of Toshiya changes every year and an admission is free on the day of Toshiya.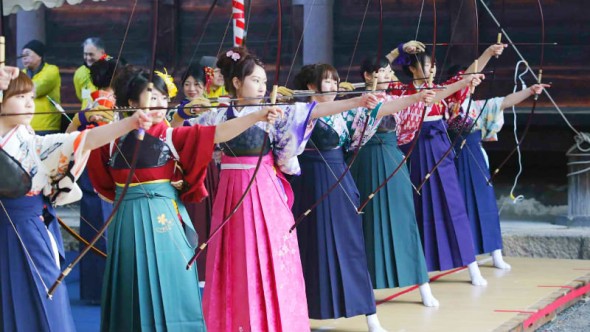 Oomato competition comes from Edo period's archery tournament which was held with 2,000 players. Oomato competition is held on the same day with Yanagino okaji (A ritual which is introduced in the next column). The adult day's tournament is a very famous and brilliant. Players are wearing Japanese traditional cloths.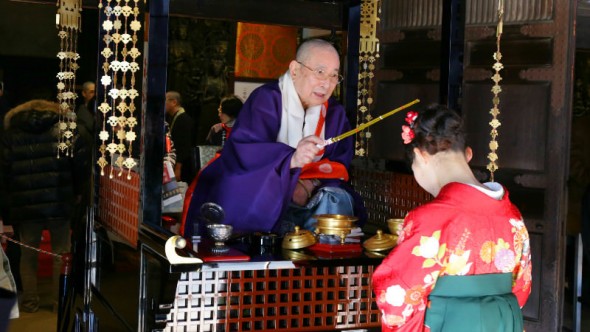 This ritual from India is practiced by having the holy stick touched to the head by Kannon to take away bad spirits and is especially effective for taking away headaches. This procedure is the most important ritual practiced at Sanjusangen-do.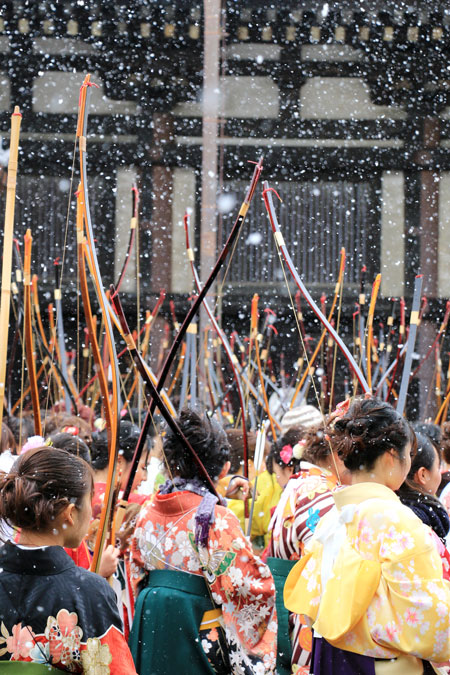 If you have a chance, I would like to see you at our shop.
We are looking forward to see you someday!
Resource:
http://okinawa.kilo.jp/?p=10348
http://sharing-kyoto.com/event_Toshiya
PeriodJanuary 14th, 2018
VenueSanjusangendo temple
Have a nice day,
Maiko transfoamtion studio SHIKI