Hello, everyone!
How are you today?
I am very happy because many tourists visited to our shop everyday!
Then, I would like to introduce our customers.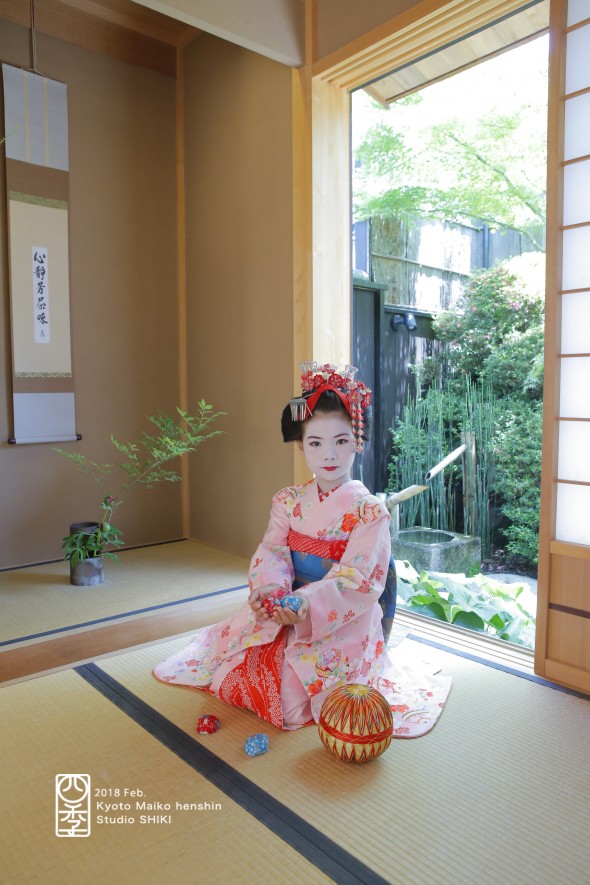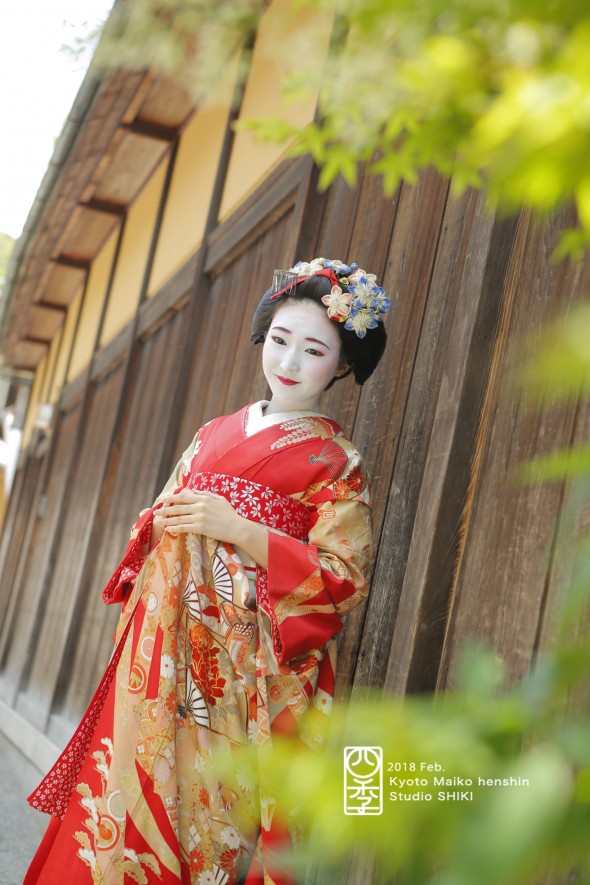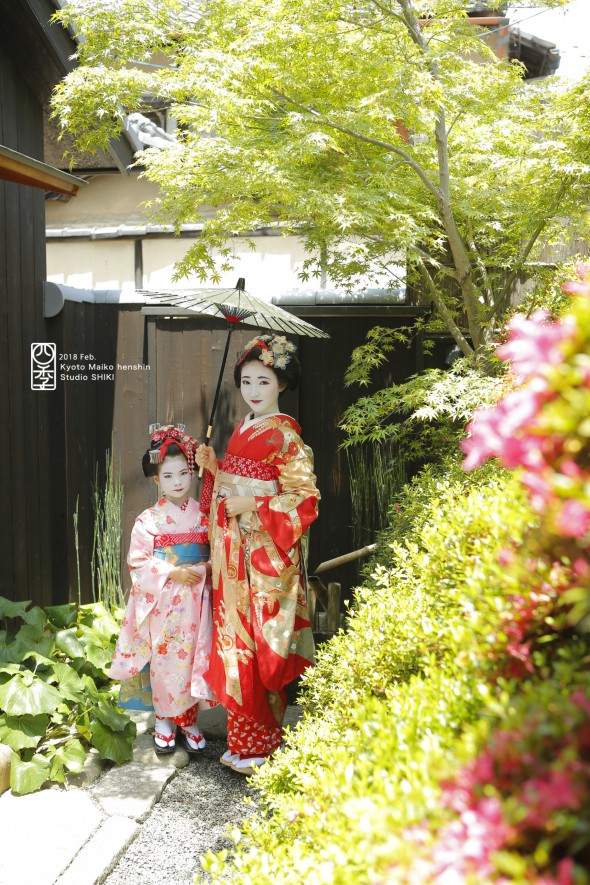 I think these are the best pictures!
If you want to do it, please visit to our shop.
Then, there are many events and festivals in each month.
Note these interesting events, try to go there someday!
Baikasai and Nodate Ohchanoyu (Ume plum blossom festival)
Period February 25th, every year
VenueKitano Tenmangu Shrine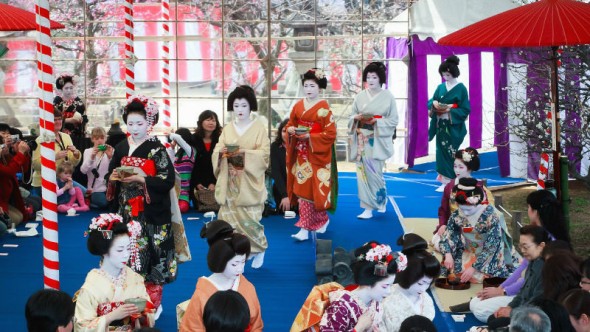 This event is associated with the tea ceremony taken place in Kitano Tenmangu Shrine that Toyotomi Hideyoshi, a feudal lord who completed the unification of Japan, hosted in 1587. Baikasai Nodate Ohchanoyu has been held annually since 1952 and all Maiko, Geiko and Okami, their masters, from Kamishichiken Kaburenjo Theater where is right next to Kitano Tenmangu would join all together for this event for serving a tea to invited guests. All of them are from Kamishichiken Kaburenjo where they train, perform and serve. The atmosphere is very tasteful as plum trees are blooming perfectly well around this time of year. Please note that you need to purchase a ticket for this event. The tickets are available at the office of Kitano Tenmangu Shrine.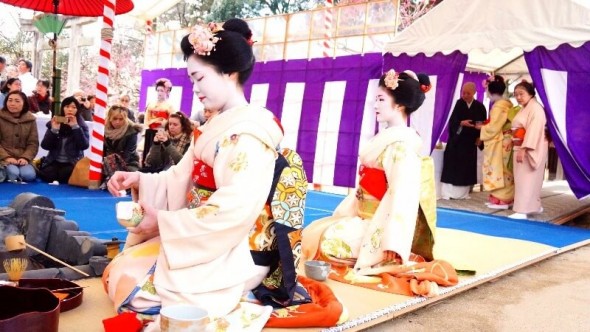 During the festival, priests worship the soul of Sugawara Michizane and provide "Baika no Gokuu" which is a holy meal for Michizane and two rice casks, plum branch and kodate are offered. Kodate is a paper cup and plum branches are put inside. 42 white plum branches and 33 pink branches are offered as it is associated with the idea of a critical age called "Yakudoshi" based on the Theory of Yin-Yang and the Five Elements. As the age 42 for men and 33 for women are regarded as a critical age, the same numbers of plum branches are offered to Michizane's spirit.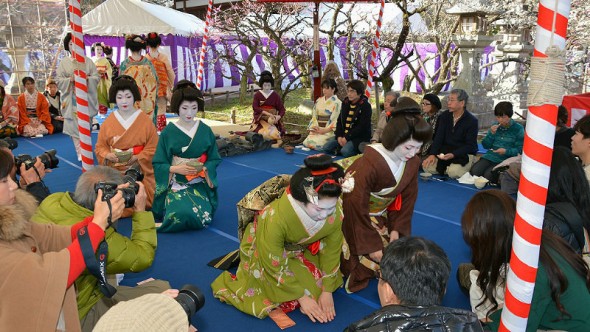 If you have a chance, I would like to see you at our shop.
We are looking forward to see you someday!
Resource:
http://sharing-kyoto.com/event_Plum_Festival
Have a nice day,
Maiko transfoamtion studio SHIKI