Hello, everyone!
How are you today?
I am very happy because many tourists visited to our shop everyday!
Then, I would like to introduce our customers.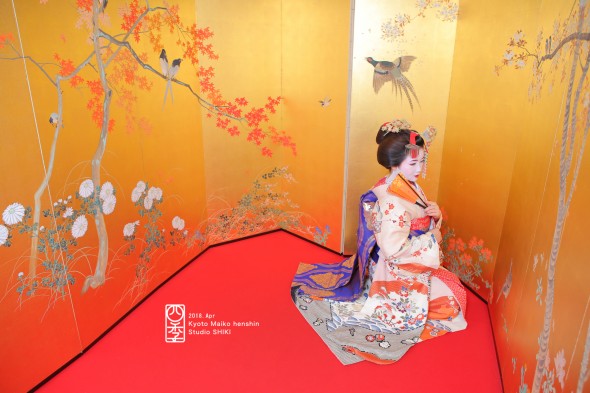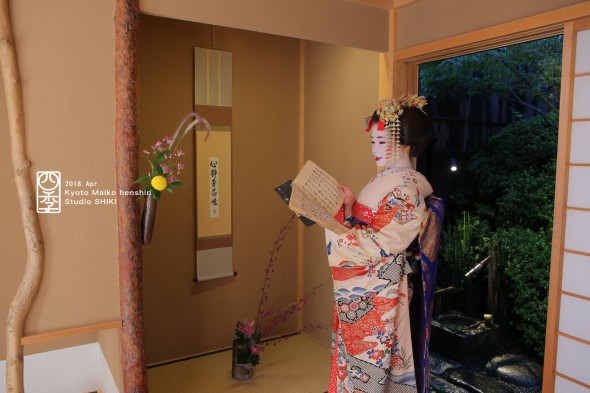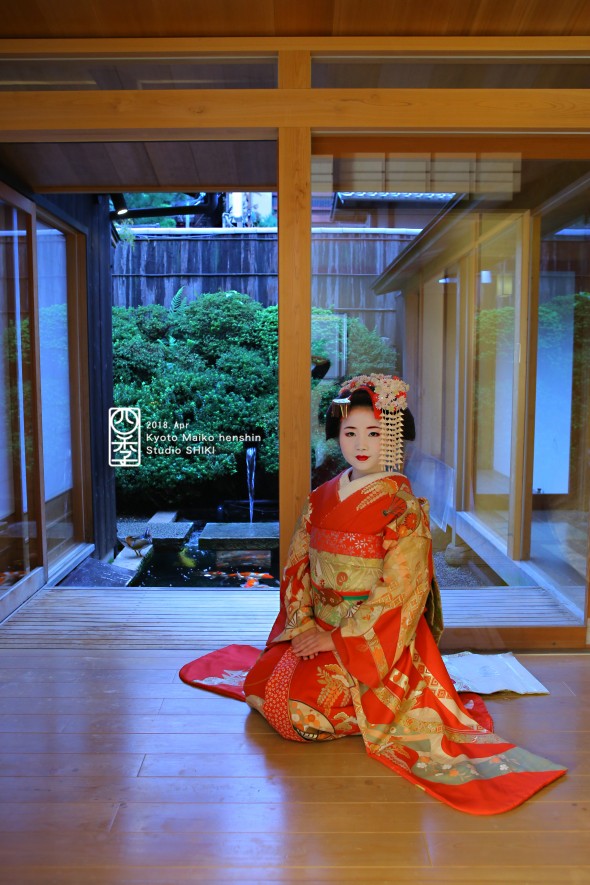 I think these are the best pictures!
If you want to do it, please visit to our shop.
Then, there are many events and festivals in each month.
Note these interesting events, try to go there someday!
Yabusame-shinji
PeriodMay 3rd, every year
VenueShimogamo Shrine
One of the main features in Shimogamo Shrine before Aoi Matsuri
Shimogamo Shrine is one of the World Heritage Sites chosen by UNESCO. The shrine is surrounded by trees emitting fresh air to its surroundings making visitors feel very relaxed. The history of the Shimogamo Shrine extends at least two thousand years and it is one of the oldest in Japan. Yabusame-shinji is held annually as part of Aoi Matsuri, the flagship festival of Shimogamo Shrine. The festival commences on May 3rd with the Yabusame-shinji, a display of Heian period horseback archery. Donning the costumes of court nobles, the archers majestically aim and shoot targets throughout the forest (referred to the official website). This event will be held on the pedestrian approach to the shrine.

Yabusame is an event in which a samurai warrior on the back of a horse running in the wind shoots Kabura-ya (an arrow with a kabura whistle attached at the top) at a target. It is a Japanese traditional skill and also a ritual ceremony (referred to Kyoto Prefecture Tourism Guide). You may be surprised by the speed of the horse running.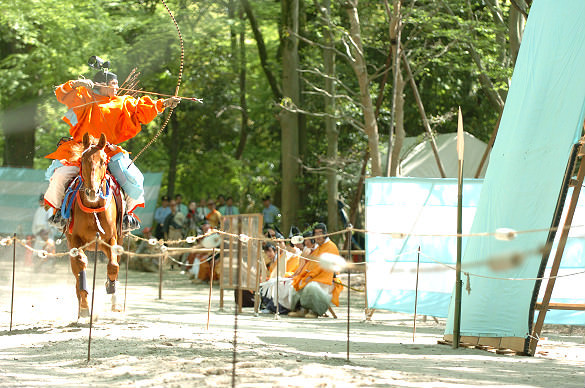 It may be a good idea to take a video and photo of this event! As the horse runs very fast, it probably is difficult to capture the good picture. Hence, we recommend that you take a video so that you can show it how it feels like to your families and friends in your country!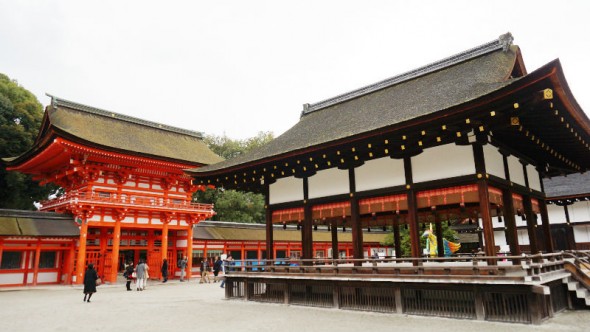 If you have a chance, I would like to see you at our shop.
We are looking forward to see you someday!
Resource:
http://sharing-kyoto.com/event_Yabusame_shinji
Have a nice day,
Maiko transfoamtion studio SHIKI