Hello, everyone!
How are you today?
I am very happy because many tourists visited to our shop everyday!
Then, I would like to introduce our customers.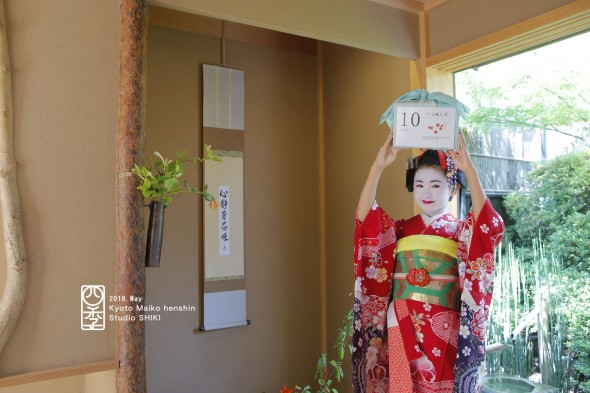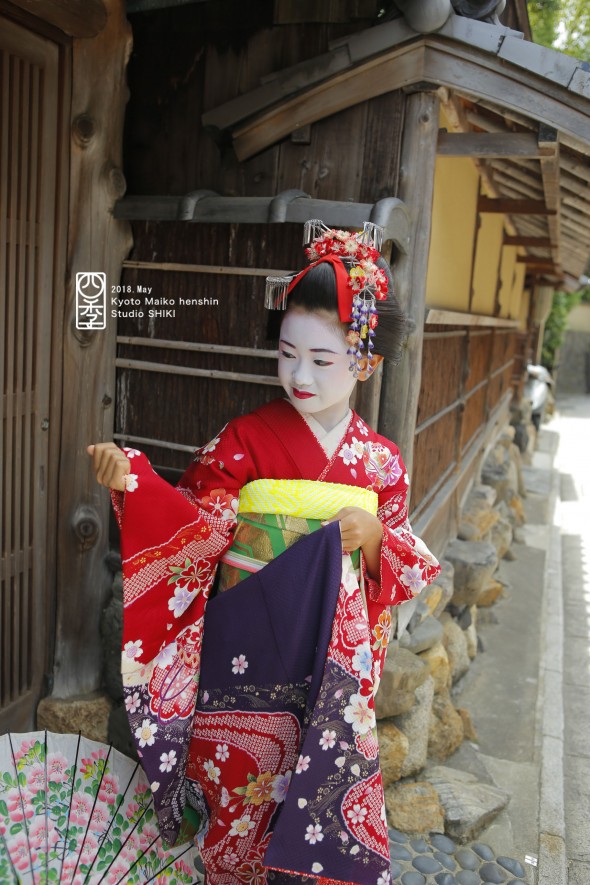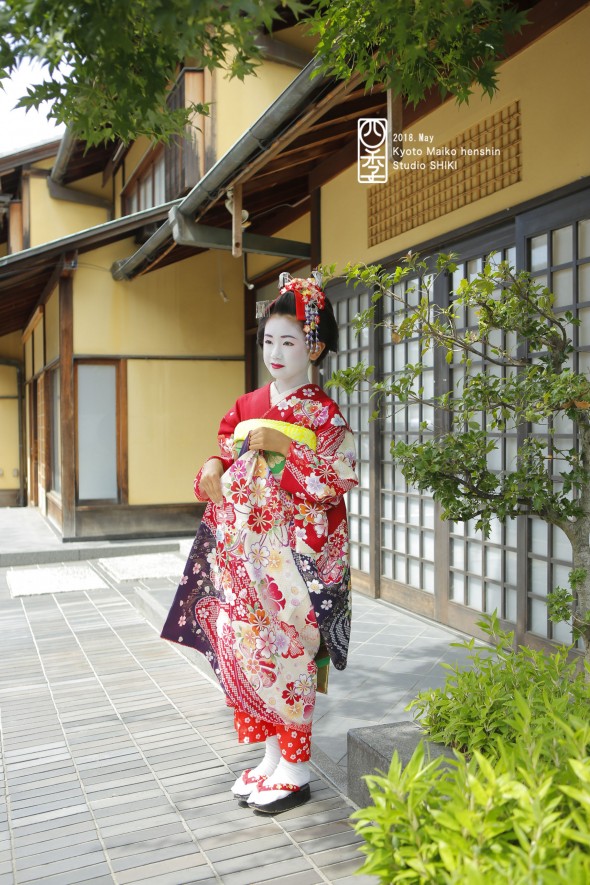 I think these are the best pictures!
If you want to do it, please visit to our shop.
Then, there are many events and festivals in each month.
Note these interesting events, try to go there someday!
Aoi Matsuri Festival
PeriodMay 15th, every year
VenueKyoto Imperial Palace, Shimogamo Jinja Shrine, Kamigamo Jinja Shrine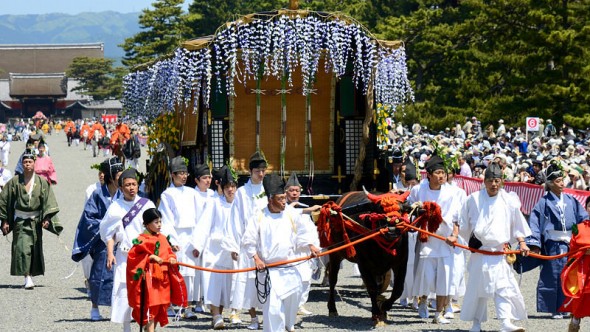 One of the Three Main Festivals in Kyoto from Imperial Palace to Kamigamo Jinja Shrine
Known as one of the three main festivals in Kyoto, Aoi Matsuri is a large parade in Kyoto, in which over 500 people dressed in the aristocratic style of the Heian Period (794-1185) walk from the Imperial Palace to Kamigamo Jinja Shrine. Aoi is Japanese for species of wild ginger, and the festival is named after the Aoi leaves that are worn by the members of the procession (referred to japan-guide.com). This festival is an important ritual for both Shimogamo and Kamigamo Jinja Shrines. The procession will depart from the Kyoto Imperial Palace at 10:30am and slowly proceed to Kamigamo Jinja Shrine via Shimogamo Jinja Shrine.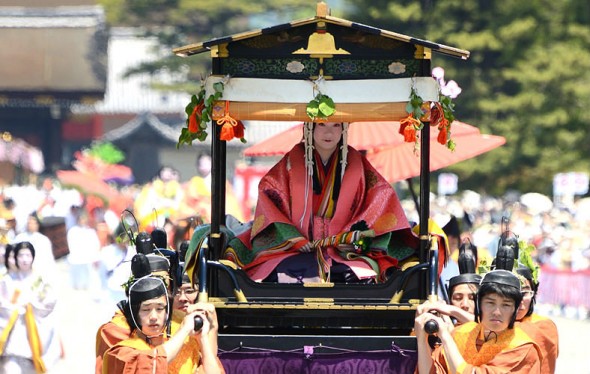 The role of Saio-dai, the heroin of Aoi Matsuri, has been played by an unmarried woman selected from citizens since 1956. The Saio-dai is based on Saio, a Heian Period imperial princess who served and attached to both the Kamigamo and Shimogamo Jinja Shrines.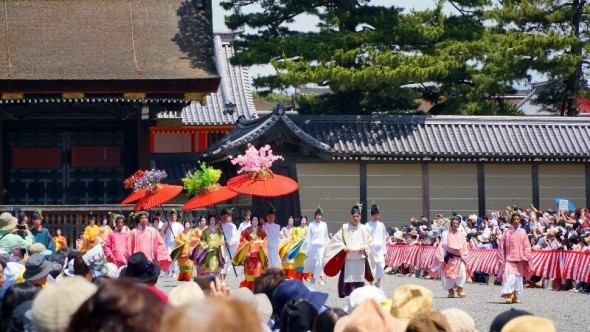 People wearing Heian Period clothes walk along with an ox carriage from the Kyoto Imperial Palace to Kamigamo Jinja Shrine via Shimogamo Jinja Shrine (8km in total). It is beautiful as the ox carriage is decorated by wisteria flowers and historically imperial envoys had ridden in it.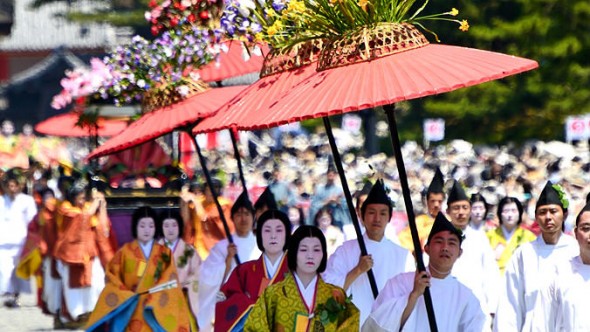 These umbrellas are called "Furyugasa" and they are beautifully decorated by seasonal flowers such as peony and iris. Men hold the umbrellas for women.
If you have a chance, I would like to see you at our shop.
We are looking forward to see you someday!
Resource:
http://sharing-kyoto.com/event_Aoi_Matsuri
Have a nice day,
Maiko transfoamtion studio SHIKI