Hello, everyone!
How are you today?
I am very happy because many tourists visited to our shop everyday!
Then, I would like to introduce our customers.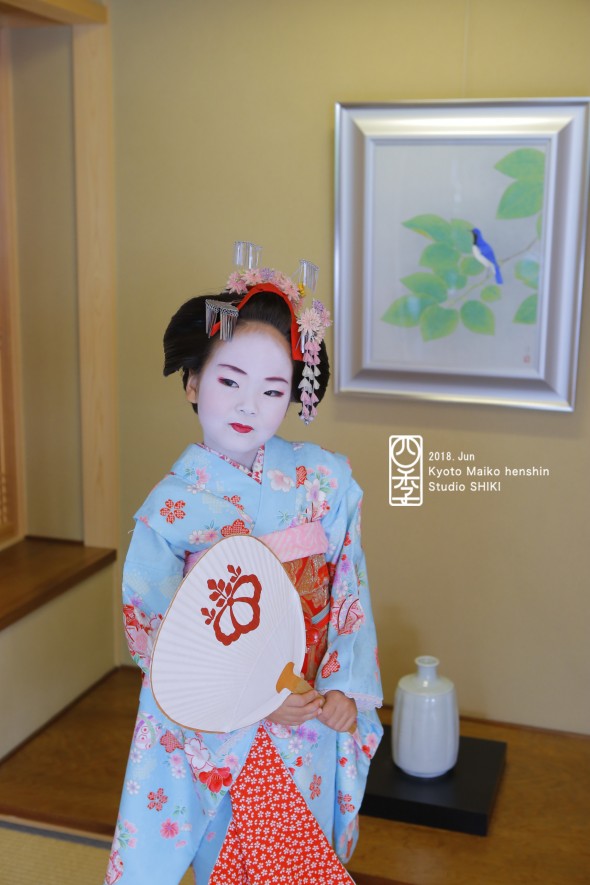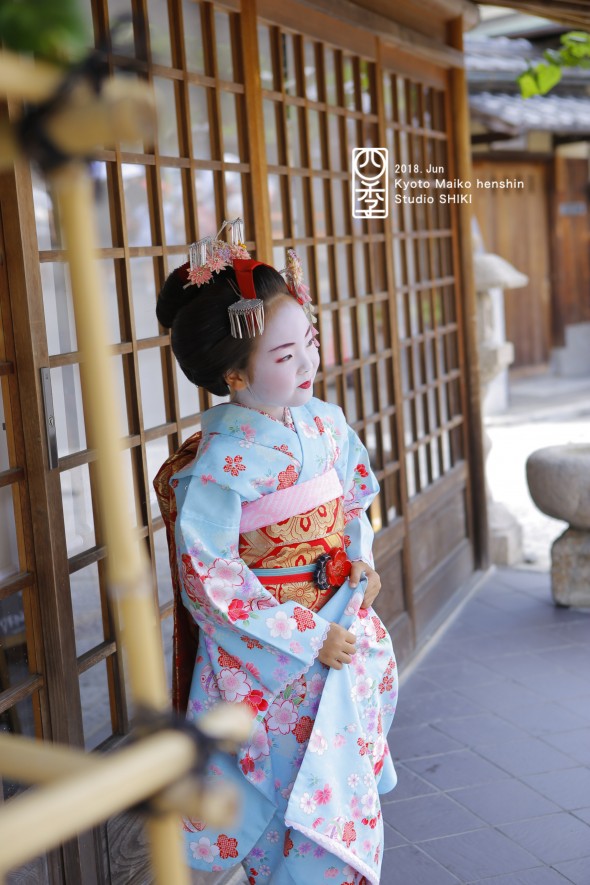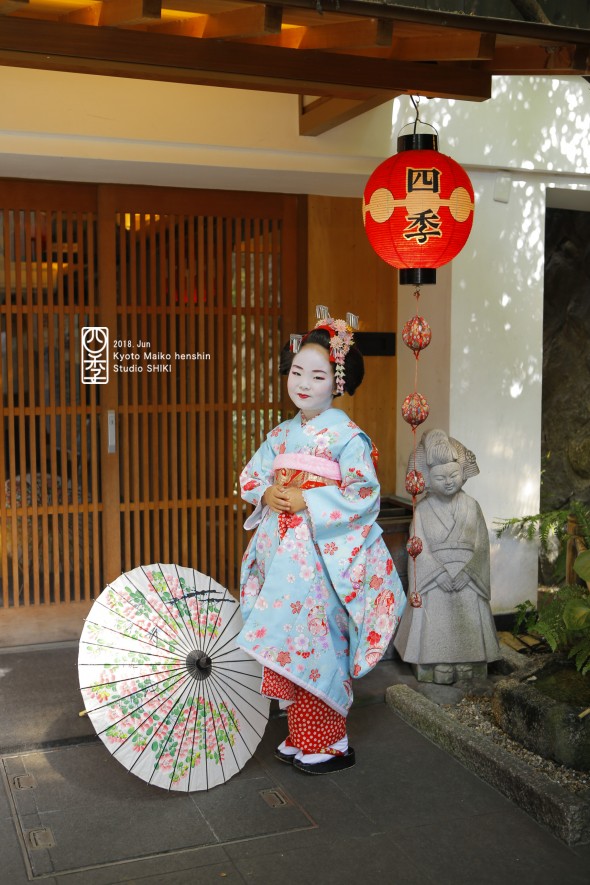 I think these are the best pictures!
If you want to do it, please visit to our shop.
Then, there are many events and festivals in each month.
Note these interesting events, try to go there someday!
Mizu Matsuri (Water Festival)
PeriodJuly 9th, 2018
VenueKifune Shrine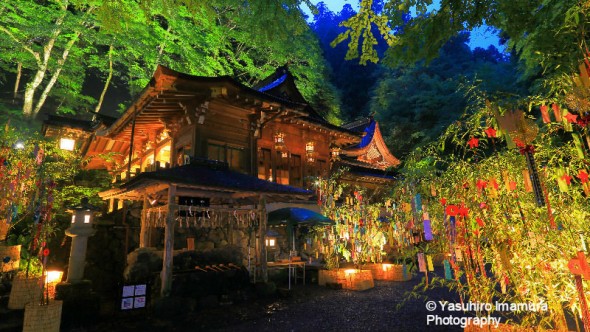 One of the main events in Kifune Shrine regarding Star Festival
Water is a vital source of life. Mizu Matsuri (Water Festival) is held to give thanks to water deity that Kifune Shrine enshrines. It is also for offering prayers for fine weather and receiving water moderately this coming year. This festival is originated from a Shinto ritual to pray for rain practiced in ancient times. In this festival, tea offering called "Kencha-shiki" will be held. Then, Bugaku (court dance and music offering) will be offered by Gakushinkai and Shikibouchou-no-gi (Kitchen Knife Ceremony) which is a special cooking presented by a traditional manner to offer before the altar will be delivered accordingly. Please also enjoy the nighttime illumination of ornaments (known as "strip of paper") of the Star Festival (Tanabata Matsuri) from July 1st to August 15th.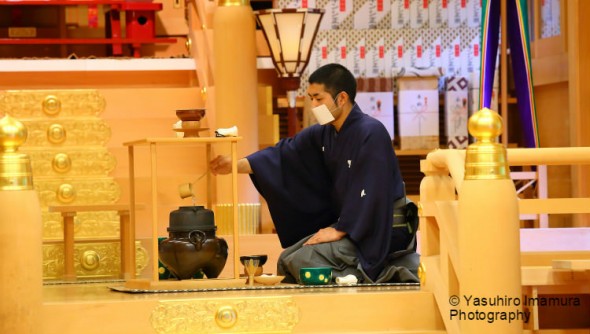 It is astonishing to see how a special chef who wears noble's headgear, informal clothes worn by nobility from the Heian Era and Hakama, a type of Kimono, cooks fish by knife and chopsticks without touching by hand. It is called "Yusoku Cuisine" which is a banquet cuisine in Heian Era. The chef will cook by following each theme, so please enjoy the skillful cooking by a specialized chef!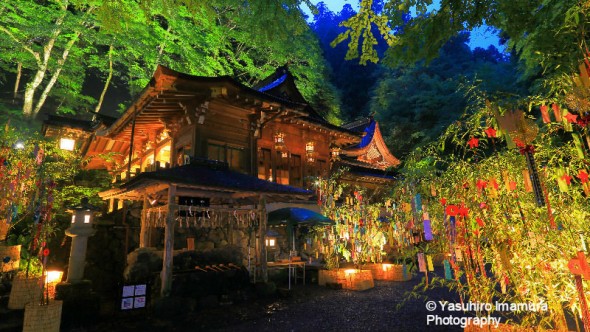 During the specific dates (July 1st to August 15th), there is a nighttime illumination in Kifune Shrine. There are several bamboo trees with strip of paper that writers' wishes are on. You will surely enjoy the visionary atmosphere of lights with strip of paper!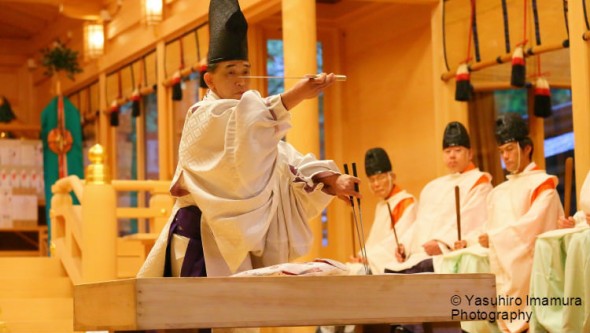 The tea ceremony is held to purify your mind and body, and integrate with the universe by listening to the sound of water. In this tea ceremony, holy water well up in the precinct of Kifune Shrine is used. Koi-cha (a strong infusion of powdered tea) and Usu-cha (a weak infusion of powdered tea) are made and offered before the altar.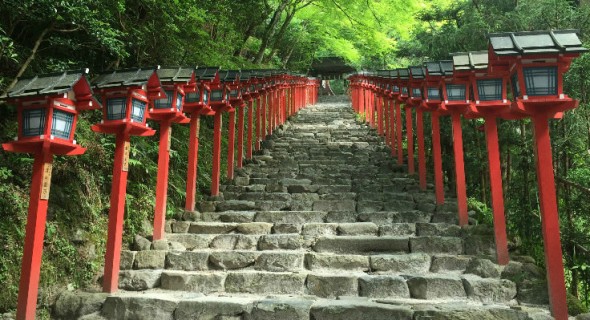 If you have a chance, I would like to see you at our shop.
We are looking forward to see you someday!
Resource:
http://sharing-kyoto.com/event_Mizu_Matsuri
Pictures are taken by Yasuhiro Imamura
Have a nice day,
Maiko transfoamtion studio SHIKI