Hello, everyone!
How are you today?
I am very happy because many tourists visited to our shop everyday!
Then, I would like to introduce our customers.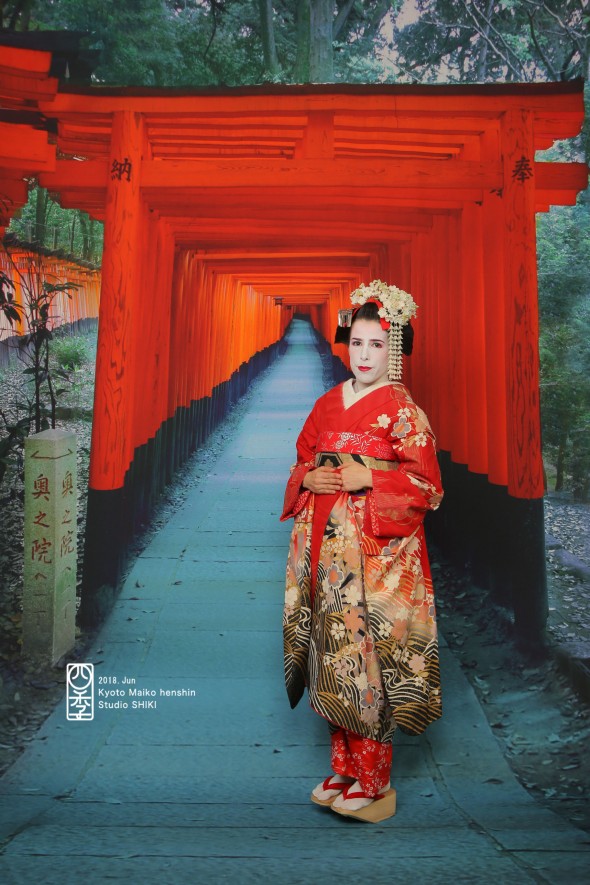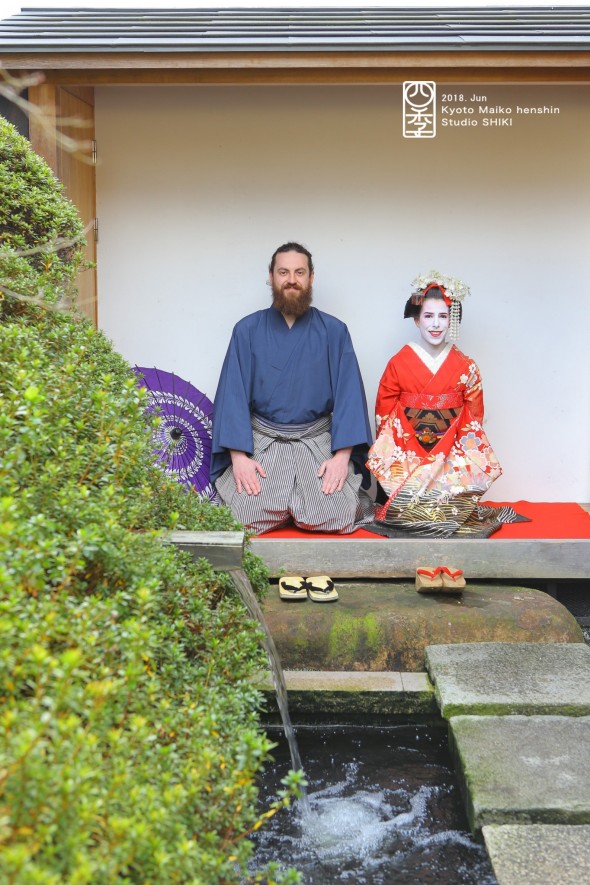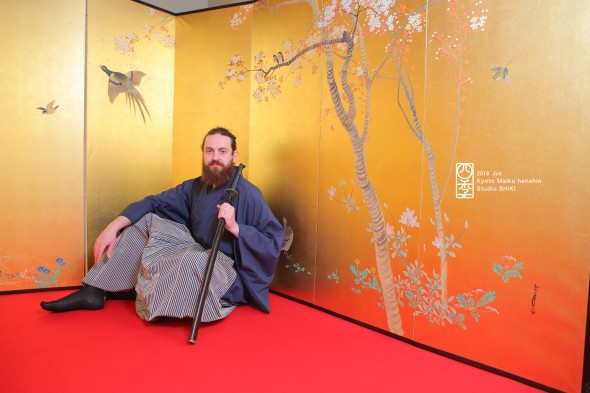 I think these are the best pictures!
If you want to do it, please visit to our shop.
Then, there are many events and festivals in each month.
Note these interesting events, try to go there someday!
Mitarashi festival
PeriodJuly 20th-29th, July 2018
VenueShimogamo Shrine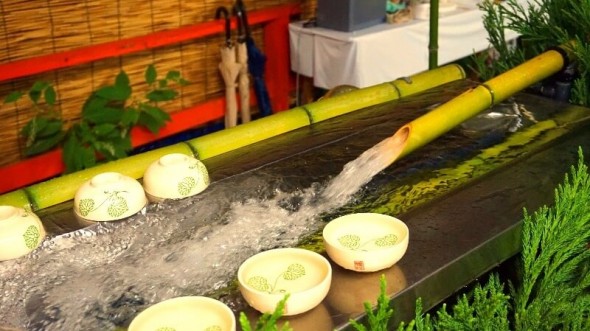 Enjoy soaking legs on Mitarashi River! Cheerful summer festival in the World Heritage
Located in the north of Kyoto, Shimogamo Shrine is registered as a World Heritage and lots of Shinto rituals and festivals are often held. Mitarashi Festival is held every year on the midsummer day of the ox (around the late July) which is regarded as a turn of a season in Japan. The main event is to soak your legs on the river called Mitarashi River in Shimogamo Shrine to pray for good health. This festival was first taken place by nobles in Heian Period (around 794-1185) to purify the sins and uncleanness by purification ceremony. Then this ceremony was passed down to the common folks and became what it is now in Shimogamo Shrine. You will surely enjoy this festival as cold water in Mitarashi River makes you feel refreshed! On this day, there are many vendors on the way to Shimogamo Shrine called "Tadasuno mori Forest". Please enjoy the tasty food in the forest!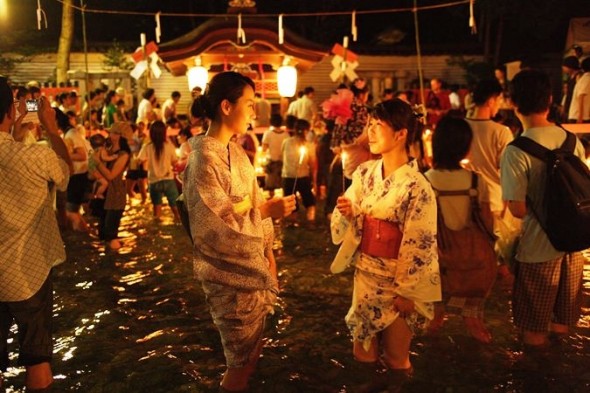 You will write your name and age on the note called Ofuda in the form of feet and put it into the box which a holy water is flowing. This box is equipped in front of Inoue Shrine where is on a well which the headwater of Mitarashi River is flowing. You can write your names on the note and men and women of all ages have a nice moment there.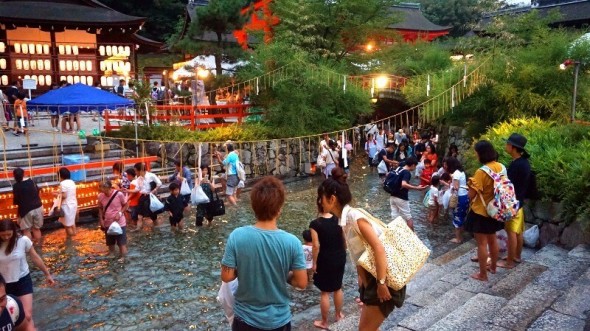 You may enjoy the visionary atmosphere with the candle lights on the surface of the river. It is expected to be crowded in the evening, but this scenery is so gorgeous. As there are many visitors with small children, all visitors can enjoy this festival!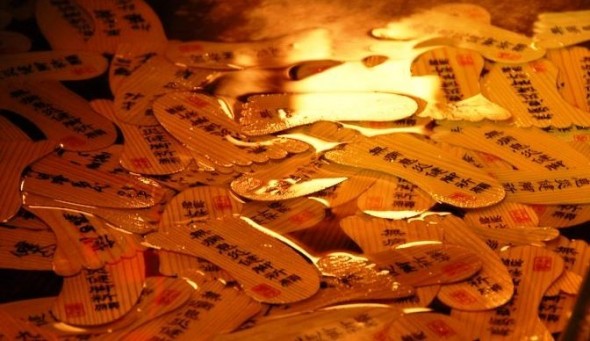 You can put the candle by receiving the candle fire from the small shrine next to Mitarashi pond. Please try not to put out the fire while holding it till you reach to the altar next to Inoue Shrine. The deity of Inoue Shrine is the one who expels the sins and uncleanness. Mitarashi Festival is held all day but you may enjoy the visionary atmosphere of candle lights at night.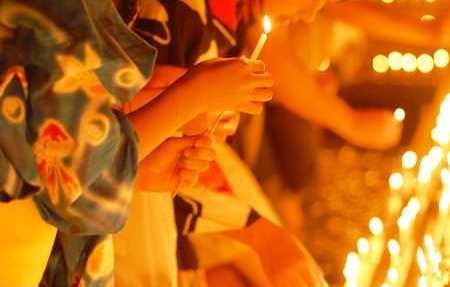 If you have a chance, I would like to see you at our shop.
We are looking forward to see you someday!
Resource:
http://sharing-kyoto.com/event_mitarashi_festival
Have a nice day,
Maiko transfoamtion studio SHIKI